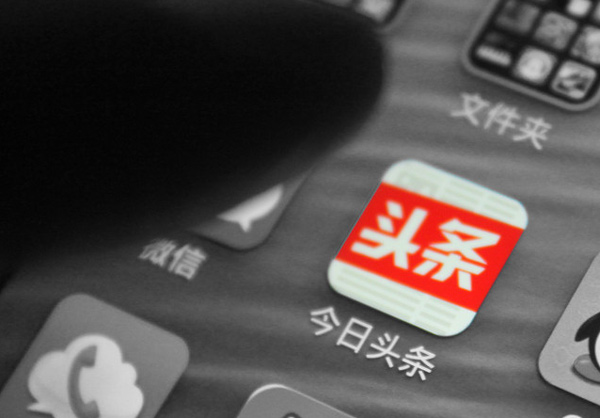 A photo taken on July 21, 2014 shows the app Jinri Toutiao. [File photo/IC]
For a news-oholic, carrying a news feed smartphone to receive latest customized information is easier and more efficient than the old school Really Simple Syndication subscriber.
Personalized news reader apps have seen rocketing growth due to the development and popularization of smartphones and 4G networks in China.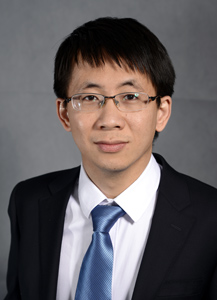 Zhang Yiming, CEO of Toutiao.com [Photo provided to chinadaily.com.cn]
As one of the competitive participants, Toutiao.com was established in August 2012 and has increased its user-base to 240 million in less than three years.
Here we present an exclusive interview with Zhang Yiming, CEO of Toutiao.com, one of the major players in this booming market.
1. Compared with other products, what are the specific characters of Toutiao?
"In the strict sense of the word, we are not a news application installed in your smartphone, the company is driven and led by Internet technology."
"Compared with traditional editor-driven news apps, we provide more user-centered content, such as working, living and studying information according to the 'Long Tail' theory raised by Chris Anderson, editor-in-chief of tech magazine Wired, which argued that, in the digital age demand for media was transformed from the head of the distribution curve to the tail."
According to Zhang, the app has been always worked on providing more accurate suggestions for readers. Users can even get house renting news and online sales information from the service.
2. How's cooperation between Toutiao and traditional media?
"As of March this year, we've signed cooperation contracts with nearly 1,000 traditional media outlets. More than 20,000 self-employed media, companies and traditional media organizations have registered on 'toutiao hao', which was established by Toutiao in 2013, aiming to promote user-generated content information via mobile Internet."
3. More and more users are eager to share information through using news apps, and the demand for a socialized application based on a news app has witnessed a rapid increase. Will the social attribute become one of the main aspects that affect the development of news applications?
"Social is the nature of humankind. We've been working on experiments in regard to this and more details will be released in a while."
4. Does Toutiao provide specific special coverage for news events that attract wide attention?
"Yes, we did. We operated special reports during the 'two sessions', China Central Television's annual gala on March 15 and the International Consumer Rights Protection Day ".
5. Will the fast-growing number of self-employed media and official accounts on WeChat influence news apps' development?
"More and more 'Long Tailed' content has been produced while a news monitoring system for quality information has yet to appear in the market. And that's the value of Toutiao".