Smartphones and online social networks have driven some people to become tech obsessed. Phubber, or smartphone addict, refers someone who is snubbing real social contact by frequently checking their phone and posting words and pictures on the Internet.
Let's take a look at eight symptoms of phubbers written by TechWeb.com.
1. Nomophobia
The term nomophobia, no-mobile-phone-phobia, first appeared in a study by the UK Post Office, according to dailymail.co.uk.
Nearly 53 percent of mobile phone users in Britain tend to be anxious when they "lose their mobile phone, run out of battery or credit, or have no network coverage", said the study.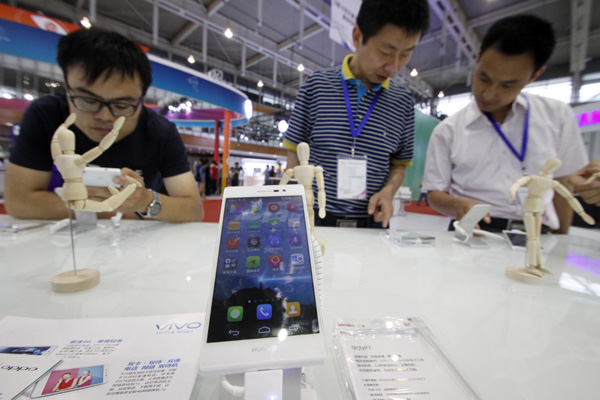 People look at a new handset during a mobile phone trade fair in June 2014. [Provided to China Daily]