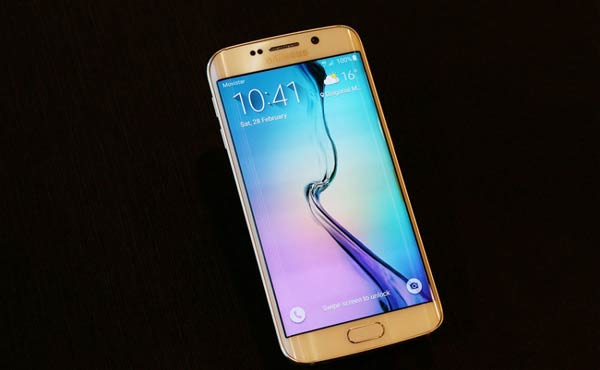 Samsung has unveiled its latest flagship phones, the Galaxy S6 and S6 Edge. [Photo/tech.sina.com.cn]
Making a major upgrade in terms of aesthetics, Samsung has abandoned plastic design for its Galaxy S6 and S6 Edge.
The world's leading smartphone maker unveiled the latest Galaxy S members at the Mobile World Congress 2015 in Barcelona, Spain. As it showed, the phones are made entirely of metal and glass.