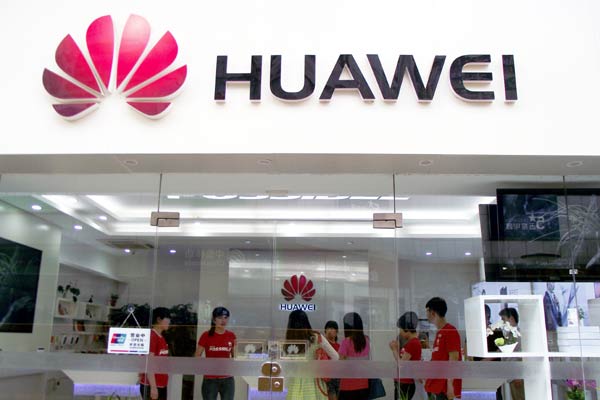 An outlet of Huawei in Nanjing, capital of Jiangsu province. ZHEN HUAI/CHINA DAILY
SINGAPORE - Chinese information and communications technology leader Huawei and Singaporean carrier SingTel have announced plans to launch a Fifth Generation (5G) Joint Innovation Program, they said in a press release on Thursday.
The initiative, unveiled at an international forum in Shanghai, will serve as a research hub for 5G mobile broadband technologies.
Both companies will set up a team to conduct the 5G trial that is touted to deliver the near-zero-delay and near-zero-distance experience to customers.
"5G will be the ultimate platform for a connected world bringing new innovations as well as creating new collaborations and new opportunities," Ryan Ding, president of Huawei Products and Solutions, was quoted as saying.
The commercial operation of 5G services is expected to start globally by 2020, and is estimated to provide 1,000 times more capacity than current networks. Huawei has previously announced global plans to invest huge resources into the research and innovation of 5G technologies by 2018.