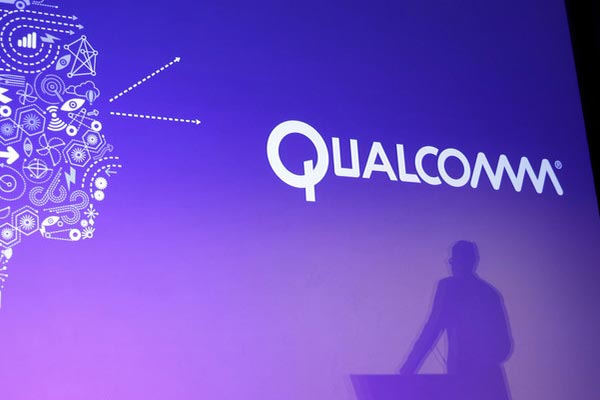 Qualcomm CEO Steve Mollenkopf speaks during a news conference at the Consumer Electronics Show press day in Las Vegas on Jan 6, 2014. [Photo/IC]
Premier Li Keqiang said the Chinese government and Qualcomm Inc will be able to find a win-win solution to solve the "current difficulties", referring to the ongoing antitrust probe against the world's leading chip manufacturer.
He said Qualcomm's opportunities are much more than the challenges, and "even though there were some challenges, it will be solved with a win-win solution".
Li made the remarks at an Internet-themed meeting with global corporate leaders on Thursday in Hangzhou, Zhejiang province.
Paul Jacobs, chairman of Qualcomm Inc, said the largest chip manufacturer is working toward a win-win solution to solve the "current difficulties", indicating that the ongoing antitrust probe is not likely to affect Qualcomm's operation in one of its largest market.
Jacobs said Qualcomm will continue to cooperate with Chinese government and contribute to China's mobile Internet industry.
Mobile phone chipmaker Qualcomm Inc may be facing tough headwinds in China after a telecommunications trade union submitted "substantial evidence" to the country's top economic planner in the midst of an antitrust probe earlier this year.