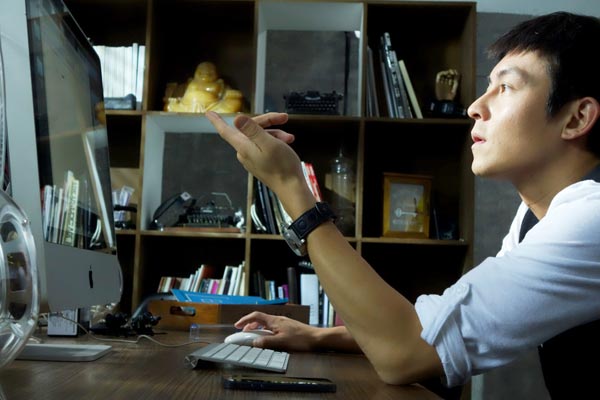 Edison Chen stars in Blind Spot, which is directed by Danny Pang and broadcast on v.qq.com. Provided to China Daily
Top video portals move into creation and production
What Chinese video websites have achieved in the past few years is revolutionary. By licensing eye-opening overseas content and offering full coverage of domestic entertainment, they have drawn Chinese audiences, especially the well-educated young, away from television to mobile devices.
As the number of China's online video viewers passed 450 million, nearly half of the entries on Baidu's list of 50 most -watched TV series in the first quarter this year were not broadcast on television. Leading video website iQIYI.com is visited through as many as 130 million mobile devices daily.
"The quantitive change has truly led to qualitative change. And we call this qualitative change independence," iQIYI's CEO Gong Yu said in April during the company's annual marketing conference in Hainan.
To rely less on programs made by others, iQIYI is speeding up efforts to make its own.
It has a new production company with three studios led by industry veterans including former CCTV host and producer Ma Dong. Last month the website announced a long-term plan to produce an array of Internet series and entertainment shows.
As the government steps up its fight against piracy, the number of China's video websites has decreased from about 300 to only a dozen. The price of licensing a local show has increased accordingly - by tenfold to as much as 1 million yuan for a hit show.
More pressure comes from the fact that a TV show is usually licensed to multiple online platforms, so it's hard for a single website to maintain audience loyalty.
So its more cost-effective for video websites to produce their own programs, a task even more urgent after traditional broadcaster Hunan TV launched a new-media platform called Mango TV to carry its own shows.