LAS VEGAS -- Sculpteo, a 3D printing company based in Paris and San Francisco, brought 147 lovely tiny pink pig models to the 2014 International Consumer Electronics Show (CES), and those pigs were manufactured by the company's latest 3D batch printing technology.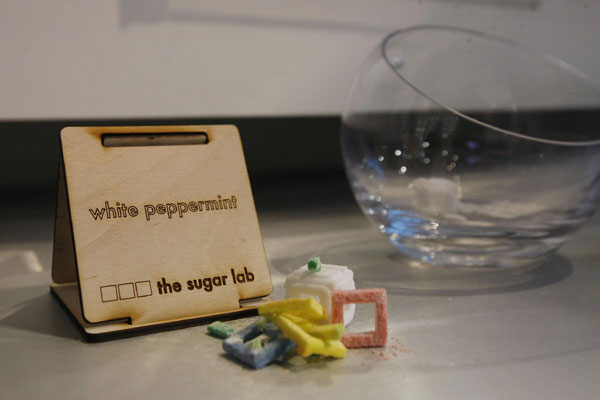 3D printing candies displayed at the 2014 International Consumer Electronics Show (CES) in Las Vegas, the United States, Jan 7, 2014. [Photo/Xinhua]  
As a new, emerging technology, 3D printing has aroused great attention all over the world these years. It is considered to be a new trend in the manufacturing sector.
The global 3D printing industry output is expected to reach $3.7 billion in 2015, $6.5 billion in 2019, and $10.8 billion in 2021, according to the prediction of Wohlers Associates, one of the leading firms studying 3D printing,
In the International CES, which features the cutting-edge technologies in CE industry, 3D printing has become a new favorite this year with a special exhibition zone set up for 3D printing companies for the first time.
"3D printing existed in the show with only one or two companies last year. Now we have a whole area that has been sold out three times," the Consumer Electronics Association (CEA) President and CEO Gary Shapiro told Xinhua.
Twenty-eight companies have joined the special exhibition zone with their latest products and technologies on 3D printing, according to the data of CEA.
"3D printing is revolutionary and it is inevitable to be a technology that will change the nature of manufacturing in the world," said Shapiro.
Compared with traditional manufacturing ways, 3D printing is quite expensive for mass application at present. But experts believe the cost will come down as technology improves.
Sculpteo's CEO and Co-founder Clement Moreau said that their new batch printing technology could reduce the cost of 3D printing by 40 to 60 percent, but the production of each tiny plastic pig still cost 10 dollars.
Don't miss