Volkswagen to spend heavily on China NEVs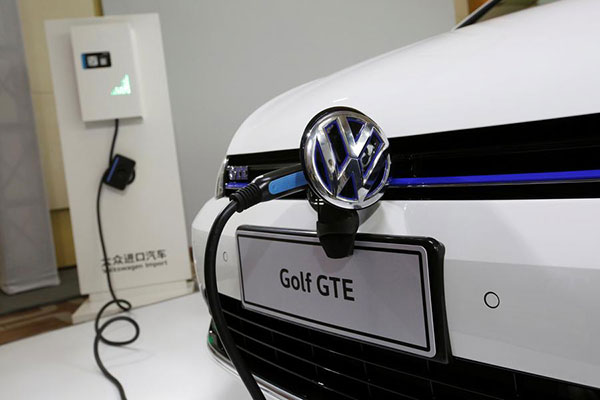 A Volkswagen Golf GTE is shown during a workshop prior to Auto Guangzhou in Guangzhou, November 16, 2017. [Photo/Agencies]
CHANGCHUN - Volkswagen will invest more than 10 billion euros along with its Chinese partners by 2025 to develop and manufacture new energy vehicles (NEVs) in China, Volkswagen Group China announced on Thursday.
In the next seven to eight years, Volkswagen will manufacture nearly 40 new models of NEVs in China, including more than 20 to be launched between 2020 and 2025.
By the end of 2020, its Audi brand will roll out two new all-electric SUVs in the Chinese market and the Volkswagen brand will also launch new NEVs developed based on existing gasoline models.
NEVs include all-electric and plug-in hybrid vehicles.
China is leading the way to major breakthroughs in the global e-mobility market, and Volkswagen hopes to transform the future of transportation together with its Chinese partners, said Jochem Heizmann, CEO of Volkswagen Group China.