Keys to realizing car-sharing market's untapped potential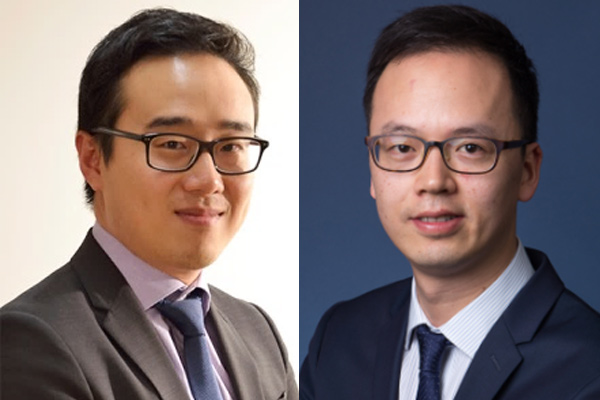 Lu Shengyun (left) and Ron Zheng.
Since 2013, the Chinese car-sharing market has experienced quick growth, both in terms of fleet size and subscribed users.
Roland Berger's latest research found this market may maintain its rapid growth over next five years in terms of fleet size, maintaining its speed of 45 percent year-on-year.
The expected growth will be mainly driven by three major factors: favorable government policies and regulations on "smart mobility", mature customers' attitudes toward the car-sharing concept, and fulfilling customers' needs through alternative solutions, including public transportation and taxis.
Over last two to three years, newcomers have entered into the Chinese car-sharing market, such as traditional manufacturers Daimler, Changan and BMW, third-party providers backed by automakers including Global Sharing and Greengo, or third-party independent technology companies like Ezzy and CCClub.
Business models are slightly different among these mentioned players and three major models exist: the round trip or A-to-A, station-based model, such as Car2share; the one-way trip or A-to-B station-based model, such as EVcard; or the free-floating or X-to-Y model, such as Car2go.
Challenges
Few players reach a break-even point after the launch of their business, largely because of insufficient revenues and a burdened cost structure.
The first reason is mainly caused by alternative mobility solutions which have very competitive pricing (taxis or chauffeur-based vehicles with strong consumer incentives); the latter is mainly caused by car depreciation, upfront investment in offline solutions (maintenance team) and insurance.
According to Roland Berger's model, based on selected key assumptions, the break-even point when the business reaches around 20 percent of daily utilization, equal to 4.8 hours' use or four to five rides of one hour. Almost all players are performing under this threshold in China.
How to succeed
In order to succeed in the car-sharing business in China, both external and internal conditions should be met by an operator.
External conditions include proper partnerships and support from local governments.
Chinese central and local governments are emphasizing the "sharing economy" concept and "smart mobility" programs. Operators should target regional markets where car-sharing is supported by local governments which help to optimize cost structure. For example, the Chongqing municipal government offered some free parking lots to Car2go in specific selected regions.
Second, operating car-sharing businesses requires many resources which are not at the disposal of any one specific entity, such as an offline maintenance team, parking stations, call centers and more.
Operators should keep an open mind and consider setting up external partnerships rather than running the business independently. For example, car-sharing businesses are welcomed because they also bring additional revenues for vacant parking lots.
On the other hand, operators should also build up or reinforce their internal capabilities to operate car sharing efficiently in China.
Roland Berger foresees five major challenges: first, having a clear vision of target customers and adapting product offerings; second, being innovative and thinking beyond cars; third, defining an appropriate pricing strategy in China; fourth, improving operational performance; and fifth, investing strongly in developing digital capabilities.
Let's take the pricing strategy as an example: car-sharing operators are facing stronger competition from taxis and car-hailing services in China than other regions of the world, which means even lower prices are expected for car sharing.
The writers are Ron Zheng, a principal of Roland Berger Strategy Consultants, and Lu Shengyun, a senior consultant of Roland Berger Strategy Consultants.