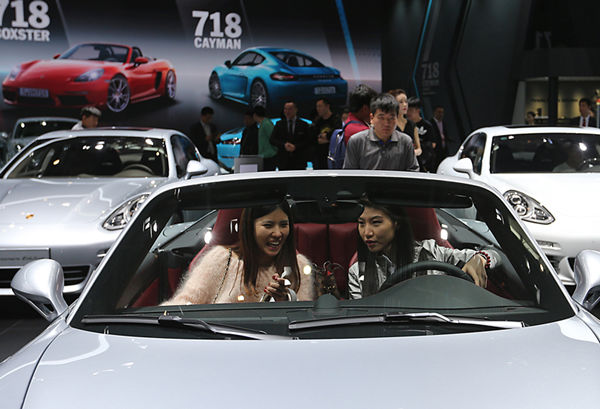 Potential buyers try a new car at an auto expo in Beijing. Wang Zhuangfei / China Daily
BEIJING - China's car ownership reached 190 million by the end of September, with total motor vehicles numbering 280 million, the Ministry of Public Security said Friday.
The ministry's traffic management bureau said in a statement that 6.18 million cars were newly registered in the third quarter, marking a 24.2 percent growth year on year.
From January 1 to September 30, the country saw a total of 19.19 million new cars registered, a 14.6 percent increase compared with the same period in 2015, it said.
According to the statement, there are 47 cities that have car ownership of more than 1 million, and in 16 cities, such as Beijing, Shanghai and Chongqing, car ownership exceeds 2 million.
As of the end of September, China has 350 million licensed car drivers, with about 28.31 million people gaining a driving license this year, the statement said.