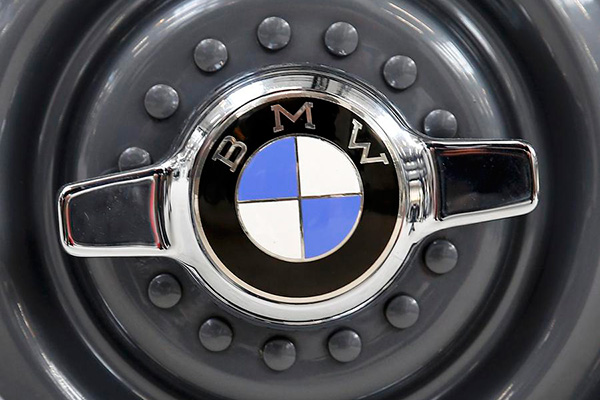 A vintage wheelcap of a BMW is pictured before a news conference marking the company's 100th birthday festivities in Munich, southern Germany March 7, 2016.[Photo/Agencies]
German carmaker BMW says it is planning to launch self-driving vehicles in China.
The plan was announced at a summit on artificial intelligence and robotics in China's southern city of Shenzhen.
Maximilian Doemling, senior manager for highly automated driving at BMW Group, says the self-driving car will hit roads five years from now.
"If you're expecting autonomous function where you can be on the highway, pressing the button and the car is doing everything for you, like lane changing and driving and that stuff, and you can play with smartphone, and you're always safe, I mean we had the big announcement with Intel and Mobileye that we will have the i-Next in 2021."
The "i" series, which has two existing models, are electric vehicles manufactured by BMW.
Self-driving vehicles is a field explored by quite a number of automakers as they seek new ways to boost sales.
Google and Apple are also said to be interested in this area.
IHS Automotive, an US auto market analysis company, estimates self-driving vehicles will account for around 10 percent of the global auto market in 2035.
However, it's been suggested by analysts there is still a long way to go to manufacture a completely reliable driverless car.
A fatal car accident in the US state of Florida earlier this year, which involved the autopilot mode of Tesla, a forerunner in exploring self-driving vehicles, has raised concerns about the safety of self-driving vehicles, even though Tesla has avoided using "self-driving" to describe its autopilot mode.