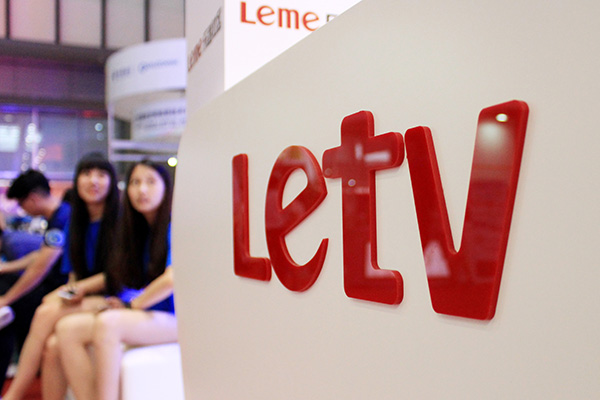 LeTV is making greater investments in electric vehicle charging facilities. [Photo/China Daily] 
Internet giants leading green auto wave
Internet entertainment giant LeTV Holdings has become a major investor in a new-energy vehicle charging station producer as part of its green auto campaign.
Beijing Dianzhuang Technology Co, a startup that builds and rents charging posts, said it has received "tens of millions of yuan" from LeTV, although the investor did not disclose a specific investment amount.
Jia Yueting, LeTV's founder and chief executive, said building charging infrastructure is the biggest obstacle for the new-energy auto market in China. He said selling electric cars before building charging posts "won't work".
Dianzhuang is now building the largest electric-car charging station in Beijing, near the capital's South Railway Station.
When complete, it will be able to charge 100 electric vehicles.
The startup has set up five centers across China and built charging stations in more than 30 cities, including Beijing, Shanghai, Guangzhou and Chengdu.
"The investment is a key step to expanding LeTV's presence in the new-energy automobile industry and we will work with more partners, such as equipment suppliers, in the future," said Sun Ke, LeTV's senior investment director.
Earlier this year, LeTV released its electric auto plan that included the establishment of a research and development team of about 260 engineers in California's Silicon Valley. The company said the team has been working to produce an electric car for more than a year.
It also released a user interface for cars and said its new model will use the self-developed LeTV Operating System.
LeTV has become a large shareholder of Atieva, a designer of electric cars, such as the Tesla Roadster, Audi R8 eTron and Chevrolet Volt, headquartered in Silicon Valley.
It has also attracted many veterans in the automotive industry to its electric vehicle program.