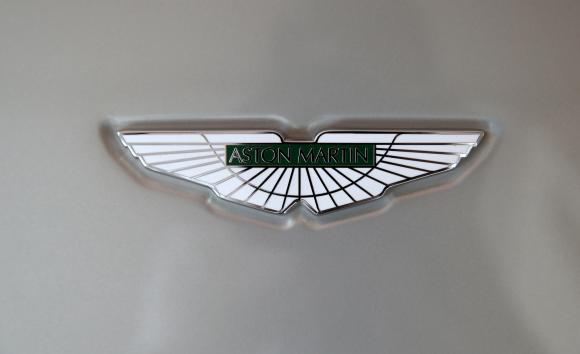 An Aston Martin logo is seen on a car inside the company's showroom in Doha October 19, 2013. [Photo / Agencies] 
Luxury sports car maker Aston Martin is in discussions with Mercedes-Benz over building its first SUV and hopes to have the SUV in showrooms within three to four year, the Financial Times reported, citing sources.
An Aston Martin spokeswoman told Reuters that the automaker does not have any such plans. "We do not currently have a plan to add an SUV to the model line-up." She declined to elaborate on product discussions.
The FT said a possible SUV collaboration is one of a number of potential areas of collaboration between Aston and Mercedes. The paper cited people who declined to be identified.
"The parties are working to conclude the terms of an additional cooperation for the supply of electric electronic components," Mercedes-Benz, owned by Daimler AG told Reuters.
Daimler Chief Executive Dieter Zetsche told Reuters in January that the company would be open to sharing its GL offroader platform with Aston Martin, and that would depend on Aston's product plans.
Last year, Aston Martin teamed up with Daimler's high-performance Mercedes-AMG GmbH division to develop a new generation of bespoke V8 engines, and its Mercedes-Benz unit for electronic components supply to the British firm.
Daimler in return took a non-voting stake of up to 5 percent in the 100-year-old British firm, which achieved its greatest fame with the 1963 launch of the DB5 sports car featured in early James Bond movies.