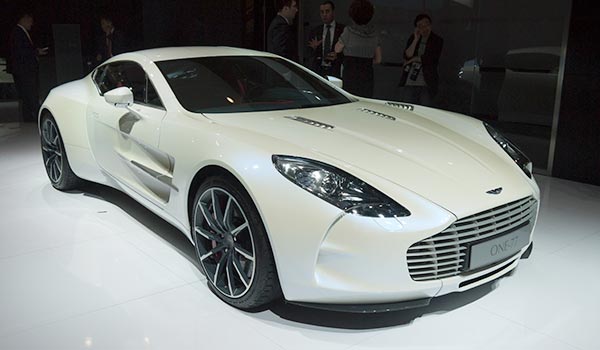 Aston Martin's One-77 is pictured on April 23, 2012 at Beijing International Automobile Exhibition (Auto China). The limited sports car model is also in the recall list. [Hao Yan / chinadaily.com.cn]
Aston Martin China is working with the government watchdog over the recall of 1,094 sports cars, including all models except the new Vanquish Coupe and Vanquish Volante, in the Chinese mainland.
The carmaker's Chinese dealers will contact the vehicle owners to replace accelerator pedal without any charge. The replacement may take about one hour and will be carried out through the authorized dealership network.
Aston Martin Lagonda (China) Automobile Distribution Co said on Feb 10 that the company is working closely with China's government agency seeking an as-soon-as-possible recall in Chinese mainland, although no malfunction has been reported in the Chinese market.
The British luxury sports carmaker's China region director Jenny Zheng Jinlan did not immediately comment. The China unit provided the above information through its public relations agency.
On Nov 18, 2013, China General Administration of Quality Supervision, Inspection and Quarantine announced Aston Martin China's recall involving 1,025 sports cars over pedal replacement.
Some of the vehicles built in 2007 have been carrying the breaking risk in the pedal arm for about five and half years before the first recall in 2013.
Since May 2013, Aston Martin has made three recalls for the same accelerator pedal part issue, and on Feb 5 announced the fourth recall, an expanded global recall, involving 17,590 cars, including all of its left-hand-drive models manufactured since November 2007 and all right-hand-drive models built since May 2012, affecting about 75 percent of all vehicles built in that period.
More storeis: