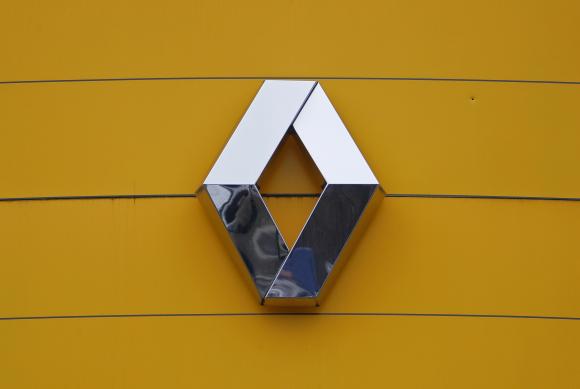 The logo of French car manufacturer Renault is seen at their dealership in Haguenau, North Eastern France, January 21, 2014. [Photo/Agenice]
PARIS - Renault said its vehicle sales rose 3.1 percent in 2013 and pledged further growth this year after its low-cost cars helped the company defy a European slump and gain ground in Russia and emerging markets.
Deliveries rose to 2.63 million cars and light trucks last year, the company said in a statement on Tuesday, slightly short of the global auto market's 3.9 percent expansion.
New models helped Renault to weather the worst of the crisis in its home region and score significant gains in emerging markets, particularly for the no-frills Dacia brand.
Europe and France will both return to growth of 1 percent in 2014 after six straight years of decline, sales chief Jerome Stoll predicted, as the global market expands 2 percent.
"In a more favourable market context, we are confirming our profitable growth strategy by continuing our recovery in Europe and increasing our international sales," Stoll said in the statement.
Despite last year's strong performance, the hiatus in European demand - which led to a 6.3 percent drop in Renault's 2012 sales - means the company will likely miss its medium-term goal of 3 million deliveries in 2016, Stoll said.
The gains in 2013 were largely powered by Dacia, whose global sales jumped almost one-fifth while, Renault brand sales edged 0.4 percent higher.
Group sales rose 2.4 percent in Europe, bucking the 1.7-percent regional contraction in light vehicle demand, with the help of a Dacia push into new markets, as well as a new Renault Clio mini and Captur small sport utility vehicle.
In Russia, another shrinking market, Renault sales rose 10.7 percent to more than 210,000 vehicles as the low-cost Duster model topped the country's SUV popularity ranking.
The budget offering made further headway in so-called "Euromed" countries, including Turkey, Romania and Morocco - where the carmaker's recently opened Tangiers plant helped it claim a record 39 percent market share. Group sales rose 7.8 percent to 388,922 vehicles across the region.
But western sanctions against Iran meant 64,500 lost vehicle sales and led Renault to a 7.4 percent decline in its Asia-Pacific sales region, which includes India and South Korea.
A deal late last year to ease sanctions temporarily has not yet allowed the carmaker to resume production or sales there, Stoll said.
"We are looking at how to resume the supply of parts ... as and when financial transactions with Iran are unblocked," the Renault sales chief added.
Renault's underlying earnings performance, and the impact of weaker emerging-market currencies, will be disclosed with the publication of full-year results on February 13.