Renault, Citroen French car sales up in Dec
Updated: 2013-12-25 10:08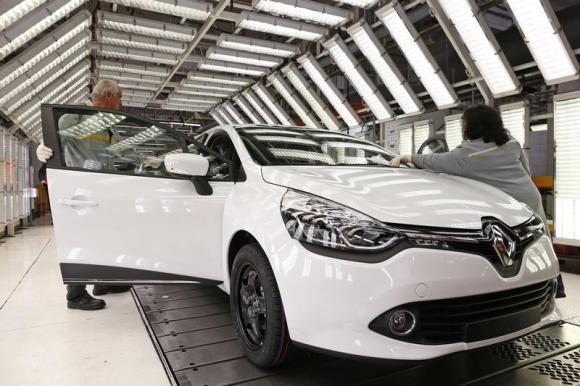 An employee inspects a Renault Clio 3 on the production line at the Renault automobile factory in Flins May 28, 2013. [Photo/Agencies]
Renault's French car registrations jumped 31 percent in the first 20 days of December and rival Citroen's rose 19 percent while Peugeot sales declined, BFM Business radio said on Tuesday, without specifying its sources.
France's CCFA auto industry association, which is due to release national car registrations for December on Jan 2, declined to comment.
French car registrations fell 4.4 percent to 138,298 vehicles in November after rises in October and September, bringing the decline year-to-date to 7.1 percent.
CCFA has forecast a 6 percent drop in annual car registrations this year after a slump of 14 percent in 2012, when a debt crisis and government austerity measures sapped consumer demand.