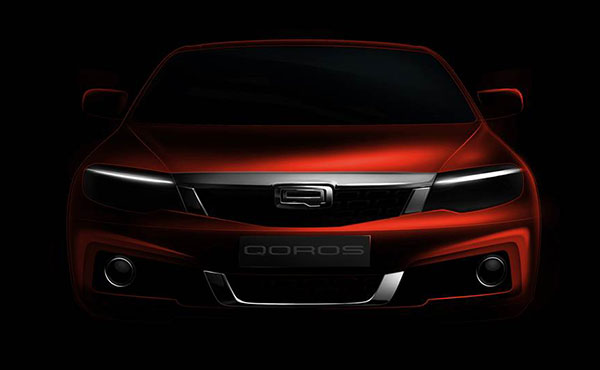 The Qoros model design [Photo/cnautonews.com] 
The second production model with the Qoros brand will be revealed at the 84th Geneva Motor Show in March 2014, according to Qoros Automobile.
The new sedan is designed to appeal to the young, modern, 'always connected' metropolitan customer, with state-of-the-art features including the innovative QorosQloud infotainment system accessed via an eight-inch touchscreen,the company said.
True to Qoros' commitment to introduce a new model every six-to-twelve months, its second model will go on sale in China in 2014, hot on the heels of the market launch in China last month of the brand's first production model, the Qoros 3 Sedan.
The second member of the Qoros family is based on the same modular platform as the Qoros 3 Sedan, which made its world premiere at the 2013 Geneva and Shanghai
Motor Show
s to widespread acclaim. It has been praised for its elegant design, refined driving experience, and
Europe
an standards of quality.
In September, it became the first car developed in China to be awarded five stars in Euro NCAP crash tests, and also earned the highest score so far in the organization's 2013 assessment program. Qoros plans to expand its line-up steadily over the next few years with the ultimate aim of offering a comprehensive range across of models in all major vehicle segments.