VW: No rush to mass-produced electrics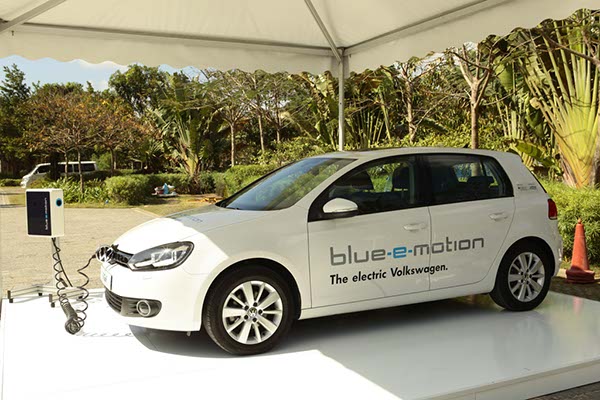 Volkswagen will debut the e-up and e-golf at the approaching Frankfurt auto show, but has no set plans for making the vehicles in China.
Though China has been one of the frontiers in e-mobility for international automakers, Volkswagen AG said it is now "cautious" and "patient", waiting for a more feasible time.
"Being the first to launch mass-produced electric vehicles in China is not our plan," said Genis Brustenga, head of electrotraction at the R&D center of Volkswagen Group China. "We will provide the most suitable product for Chinese customers at a most suitable time."
According to Brustenga, Volkswagen will debut two electric vehicles - the e-up and e-golf - at the Frankfurt auto show next month, and begin mass production for the two models this year in Europe.
He also said that "by 2018, 3 percent of Volkswagen products will be electric vehicles, which helps make our group a leader in the sector".
But Brustenga told China Daily that Volkswagen still has no concrete timetable for bringing them to China.
"We plan different e-mobility strategies for different countries in light of the maturity of the local market as well as acceptability of consumers," he said.
"Compared to Europe and the US, China still lags in infrastructure, which makes it hard to provide a well-prepared environment and market for electric vehicles," said Brustenga.
He did note that Volkswagen began discussions with several power grid companies in China at the beginning of the year in a bid to accelerate infrastructure construction for electric vehicles.
"We hope to see some achievements from the cooperation at the end of next year. And we also partner with other major automakers such as BMW, Daimler and General Motors to promote the establishment of charging facilities together," said Brustenga.
Ulrich Hackenberg, former chief of R&D at Volkswagen and now board member at Audi, had similar ideas in an interview with China Daily last month.
Obstacles
"The pure electric vehicle as well as fuel cell technology are our future for sure," said Hackenberg.
"But there are still obstacles in battery capacity and infrastructure for hydrogen transport, storage, as well as safe and convenient usage.
"We are developing all these new technologies and will be ready to provide them when the market is well prepared. For example, we will go for pure electric vehicle if the next generation of battery can provide a driving range of more than 300 km," he said.
Existing batteries can power vehicles no more than 200 km with one charge. "We expect the next generation of battery will come out in 10 years," he added.