BMW: Sustainable growth, social responsibility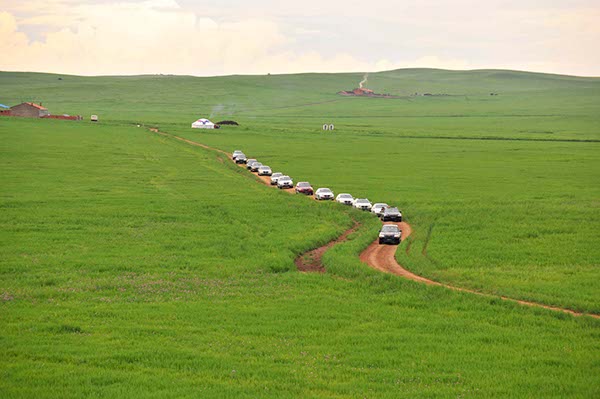 The BMW China Culture Journey fleet has now visited more than 150 cultural heritage sites. Photos Provided to China Daily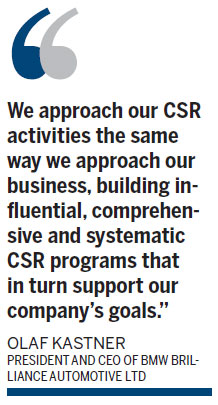 For BMW, business success and sustainable development that includes all its stakeholders are crucial in today's market and consumer environment, said the top executive at its joint venture in China.
The German luxury icon has implemented a sustainable strategy across its entire production chain and is now calling on other companies and the public to practice social responsibility that contributes to society as a whole.
"That's why we held the 2013 BMW Sustainability and CSR Forum here in Beijing on July 18, bringing together experts from different fields to review their experience and discuss strategies for a more innovative and responsible future," said Olaf Kastner, president and CEO of BMW Brilliance Automotive Ltd.
He said BMW has long had a sustainable strategy of ever-growing investment, better products, exceptional talent and local R&D that led to the remarkable development of BMW Brilliance over the last decade.
"Today, consumers are becoming more aware of the environmental costs and social implications of their day-to-day consumption decisions. Competitive multinational corporations are under pressure to examine not only their own business practices, but also the entire value chain for environmental sustainability," said Kastner.
He said BMW's new Tiexi plant in Shenyang, Liaoning province demonstrates the company's sustainability strategy.
Sally Sun, vice-president of public relations at BMW Brilliance Automotive Ltd, said that "since the very beginning in the design and construction of the plant, we put sustainability as a top priority in every process".
"It proved to be one of the most green and sustainable plants in China with the highest automation rate and a 65 percent saving in energy 60 percent in water and emissions cut by 70 percent in the paint shop. BMW has set a good example on energy conservation for the whole society," she said.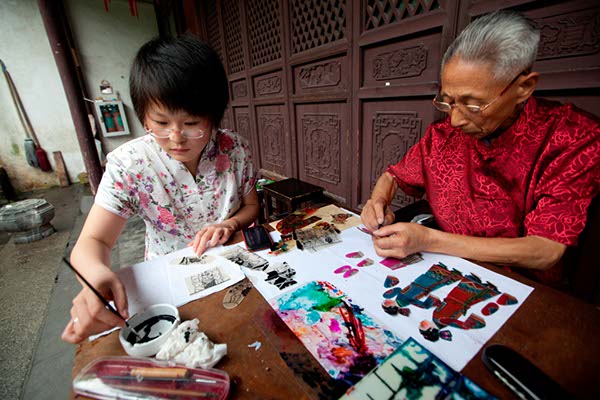 A master artisan teaches a student how to make shadow puppets. BMW has played an important role in helping passing down such intangible cultural legacies.
In 2011, BMW extended its sustainability strategy to sales and became the first to have a 5S dealership concept in the auto industry - the fifth S for sustainability - as they called on dealers to fulfill their corporate responsibilities to the environment and society.
Zhuang Zengwen, general manager of Beijing Xingdebao Auto Sales and Service Co, BMW's first 5S dealership, said the retail outlet has implemented the carmaker's mandate.
"As a dealer on the front line face-to-face with customers, we put sustainability into every detail in our showroom, repair shop and even surrounding areas, and involve BMW customers and their families in our sustainability practices," said Zhuang.
Return to society
Since the company started CSR programs in 2007, it has continued to stage a series of activities that have placed BMW in a leadership position for corporate citizenship in the auto industry.