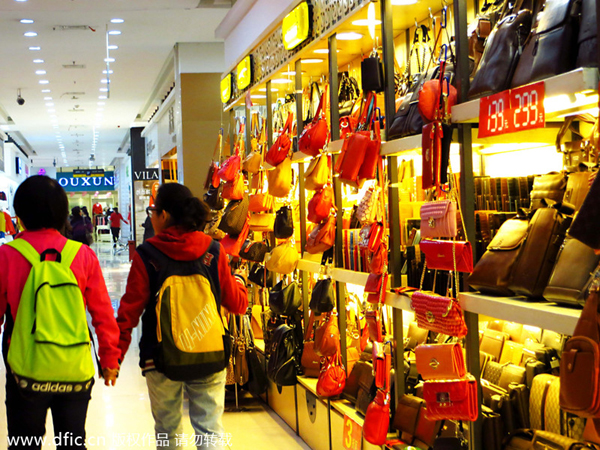 People shopping at a mall in Yichang, Central China Hubei province, Oct 25, 2012. [Photo/IC]
BEIJING - Average incomes of China's urban and rural residents continued to rise steadily in the first half of 2014, official data showed on Wednesday.
The average disposable income rose 10.8 percent year on year to 10,025 yuan ($1,629) in the first six months, according to the National Bureau of Statistics (NBS). With inflation deducted, the growth rate stood at 8.3 percent.
The income gap between urban and rural residents narrowed, with actual income growth in rural China 2.7 percentage points higher than that in urban areas in the January-June period.
Urban residents pocketed an average disposable income of 14,959 yuan in the first half, up 7.1 percent year on year with inflation deducted. The average rural resident's cash income was 5,396 yuan, with year-on-year growth of 9.8 percent after inflation adjustment.
About 174.18 million rural migrant workers were working outside their hometown by the end of June, up 1.8 percent from a year earlier. Their average income was 2,733 yuan per month, up 10.3 percent year on year, according to the NBS.
In November 2012, the Chinese government included per capita income in the country's blueprint for a moderately prosperous society, vowing to double its 2010 GDP and per capita income for both urban and rural residents by 2020.