Stronger industrial output, fixed-asset investment and domestic consumption in August all point to a solid pickup in China's economic growth in the second half, analysts said.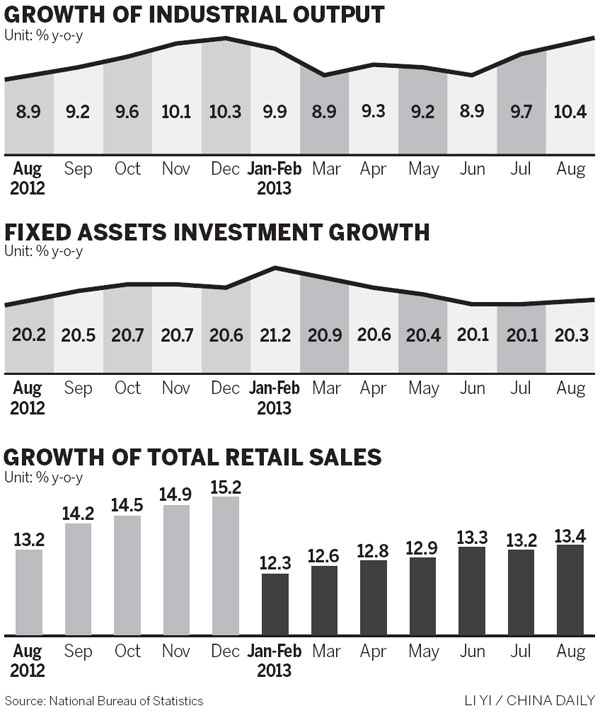 Growth is expected to accelerate further in the coming months, as global demand may continue to strengthen — and that can improve enterprises' profitability and boost their willingness to invest, economists said.
On Tuesday, the National Bureau of Statistics reported the fastest growth for industrial output in 17 months in August.
Production grew 10.4 percent year-on-year compared with 9.7 percent in July and 8.9 percent in June, mainly on the contribution by the manufacturing sector.
The swiftest growth was in the western region of the country, with a rate of 12.9 percent, while it was 11.4 percent in the central region and 9.3 percent in the east.
During the first eight months, fixed-asset investment accelerated to a 20.3 percent gain year-on-year compared with 20.1 percent from January to July.
In August, retail sales rose 13.4 percent year-on-year, up from 13.2 percent in July, reaching the highest level since March, the NBS said.
Export data for August was yet another sign of improvement for the world's second-largest economy. Overseas sales increased 7.2 percent year-on-year, against just 5.1 percent in July.