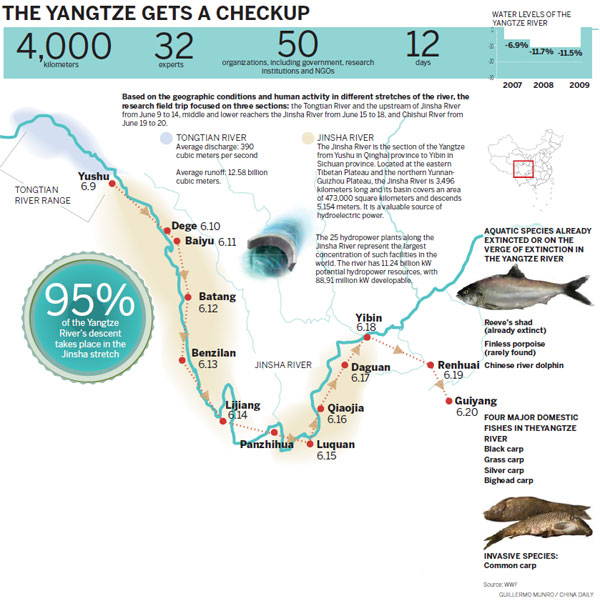 Human activity along the upper reaches of the Yangtze River - such as building hydropower stations and excessive fishing - has pushed its aquatic ecosystem to the verge of collapse, a report released on Thursday warns.
Researchers suggested starting a fishing ban along the entire river and enacting a national law to protect the "mother river" of China, as its fishery resources are experiencing a severe recession.
The number of fish in four major species has shrunk from more than 30 billion in the 1950s to less than 100 million, and the number of breeds has been reduced from 143 to 17, according to the report released by the Yangtze River Fishery Resources Committee under the Ministry of Agriculture and the World Wide Fund for Nature.
The report is based on a 12-day scientific expedition in five provincial-level regions in June, in which 32 researchers from government agencies and NGOs participated.
It was the first expedition of its kind to study the upper reaches of the Yangtze River regarding wetlands, aquatic diversity and water environment, according to the WWF.