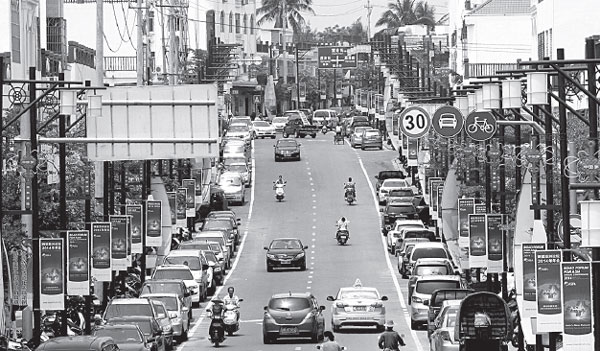 Named as one of the top 10 counties for tourism in China, Qionghai is famed for its leisure agriculture. Photos by Huang Yiming / China Daily
Qionghai, where the Boao Forum for Asia is held, has become an increasingly popular destination for tourists after its environmentally friendly urbanization efforts in recent years.
The city welcomed more than 410,000 tourists during Spring Festival, which generated more than 650 million yuan ($104 million) in revenue.
The number of visitors marked a 56 percent increase from last year, while the revenue total was a 150 percent increase.
Five villagers from the city's Jiaji and Tanmen townships and migrant workers from a construction site in Boao township wished people across the country a happy Chinese New Year on China Central Television's annual Spring Festival gala live broadcast on Feb 18.
The program's film crew were fascinated by Qionghai when they visited in January and promised to introduce the area to their friends, according to the city's publicity officials.
Earlier this year, Qionghai was named as one of the top 10 counties in China for tourism and as a demonstration area for leisure agriculture and rural tourism.
Fu Xuanchao, Party chief of Qionghai, said the city had to find a development model that suited its natural conditions, which are less competitive than other cities in the province such as Haikou and Sanya. The city government put forward a principle for urbanization at the end of 2012 and decided to preserve the rural landscape and develop characteristic industries.
According to the principle, no trees will be cut, no farmland will be requisitioned and no homes will be demolished in the city's urbanization process.
The city's 12 townships made great progress towards the goal in the two years after it was set.
Tanmen, which has a fishery industry dating back several centuries, engaged in exhibiting the marine culture of the South China Sea.
Boao, which has buildings that feature a combination of Chinese and Western elements, is expected to become an international tourism resort soon.
Since 2013, the city built several agricultural parks, including the 660-hectare Longshouyang Agricultural Park, to boost development of modern agriculture and tourism.
Tourists can pick fruit and vegetables, enjoy local snacks and go fishing while admiring the scenery in the parks. Local residents have also benefited from the booming tourism industry.
Disposable income per capita for local residents increased to 16,100 yuan last year.
This marked an annual increase of 10 percent, which was higher than the annual GDP growth of 8 percent, thanks to the business opportunities brought about by the urbanization efforts. The per capita disposable income of rural residents reached 11,400 yuan, up 12 percent from the previous year. The city also sped up its infrastructure construction to cater for the increasing demand.
More than 500 kilometers of roads that connect townships and scenic spots were built to facilitate local residents and tourists.
In 2014, Qionghai received 7.16 million tourists and took in 3.32 billion yuan in tourism revenue, up 39.3 percent and 62 percent respectively year-on-year.
Contact the writers at dongjidong@chinadaily.com.cn and zengyuqing@chinadaily.com.cn