Turning dramas into a cash bonanza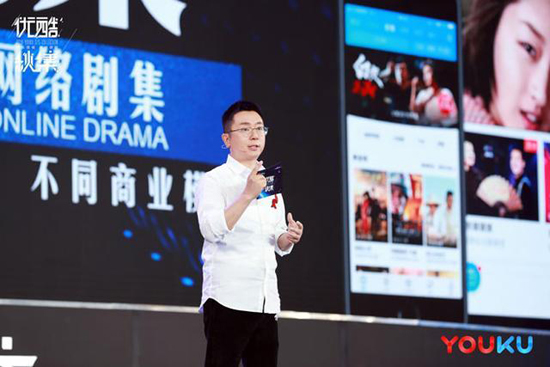 Yang Weidong, president of Youku Tudou. [Photo provided to chinadaily.com.cn]
They have become so addictive that they generate online viewer figures in the billions.
Original web dramas, such as Lao Jiu Men (The Mystic Nine) and Tai Zi Fei Sheng Zhi Ji (Go Princess Go), are starting to put television soaps in the shade.
A glance at the third quarter numbers released in a report by Guduo Media showed these eye-catching series are starting to dominate the internet entertainment landscape.
Between July and September this year, there were 118 original web dramas rolled out with viewer figures at a record high of more than 49.3 billion, the data company specializing in TV and web content disclosed.
"The website-made drama industry is becoming more mature and it is starting to rock the traditional TV industry," the report by Guduo Media stated. "It may even become a dominating force in the business."
Naturally, this has been excellent news for the major video websites behind soaps such as Gui Chui Deng (The Adventures of Three Tomb Raiders).
At the top of the heap is Youku Tudou, a Chinese version of You-Tube, which is backed by Alibaba Group Holding Ltd.
Statistics from Guduo Media showed the site had a 53.8 percent market share of internet traffic with viewer figures of 21.7 billion in the third quarter.
Those numbers were more than rivals iQiyi.com, part of Baidu Inc's family, and Tencent Holdings Ltd's v.qq.com combined.
Powered by an injection of investment from the big three online players, Alibaba, Baidu and Tencent, these soap operas are no longer low-budget productions.
They have become so successful that they are starting to rival the quality normally seen in cinemas, according to Yang Weidong, president of Youku Tudou and CEO of Alibaba's music division.
"The production of some premium series is catching up with cinema level with its premium IP resource, experienced production teams and big-name celebrities," Yang said.
"In the future, the original web series, especially the premium ones, will have a smaller number of episodes but better content and higher costs," Yang added. "Audience will be more willing to pay for these productions."
Paid for content is catching on across the web.
In the past few years, a growing number of online customers have emerged that are willing to fork out hard cash for major online dramas.
This will help finance more spectacular productions along with rising advertising revenue.
"(The low returns) used to hinder production companies, restricting their development," said Wang Xiaohui, chief content officer of iQiyi.
"But powered by premium content, more users are paying for these series," Wang added.
Last year, there were about 70 million online customers in China prepared to pay for online soaps, Wang added. This in turn has created a 10 billion yuan ($1.52 billion) market.
He also pointed out that by 2020, one episode could cost up to 27 million yuan.