CEO defines 'personalized' content in changing media landscape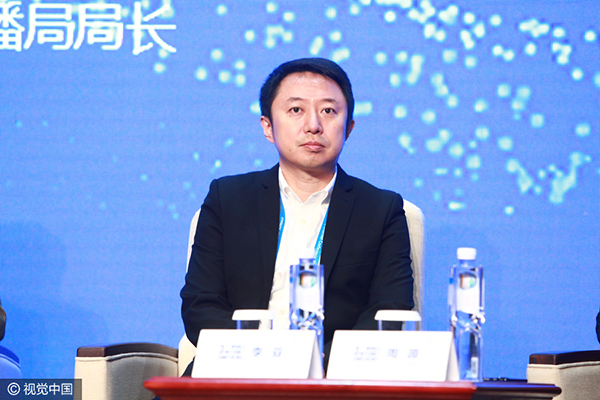 Li Ya, CEO of Beijing Particle Information Technology. [Photo/VCG]
Technology has had an impact in every aspect of the media landscape ranging from content production and transmission to user access and feedback to news, Li Ya, CEO of Beijing Particle Information Technology, which runs the Chinese news app Yidian Zixun, said in an interview on Thursday.
Traditional media provide the same content for all readers, but technology has made it possible for media to provide personalized content for every reader as it can help discover what readers want, give guidance to content producers and even form content-based social networking.
In the era of mobile internet, personalized reading has become a standard, yet many news apps discover readers' interests from browsing history and end up recommending interesting but meaningless information that serves to prolong readers' time on the platforms, he said.
"Whilst providing interesting and informative contents, we wish, in particular, to provide useful and quality content," he emphasized.
Yidian Zixun encourages readers to express their interests with the application of an "interest engine", which combines a search engine and a recommendation engine to provide useful and quality content.
"When a user voluntarily searches a key word and then subscribes to the key word channel recommended by the app, he is sure to choose the ones that can bring real value to him, in the near or medium term," Li said.
Though technology plays a key role in driving innovation and creating value, the role of people cannot be ignored. In ensuring the quality of content and assessing whether the content is useful and meaningful, the strength of people and technology must be integrated, he said.
It is important to bring the synergy of editors, users and algorithms in the mobile media age, he said.