Top 10 e-connected countries along Belt and Road
Thanks to internet and technology, camels and ships carrying goods along the Belt and Road routes in ancient times have made ways for modern e-commerce.
Online platforms are expected to play a leading role in boosting trades along the routes and benefiting people from all regions, research unit of the country's e-commerce giant Alibaba said in a report.
The institute has launched an e-commerce connectivity index (ECI) which tracks cross-border trade activity enabled by online platforms.
Here let's take a look at the top 10 countries along the Belt and Road weaved most by e-commerce.
10. Singapore
ECI: 6.4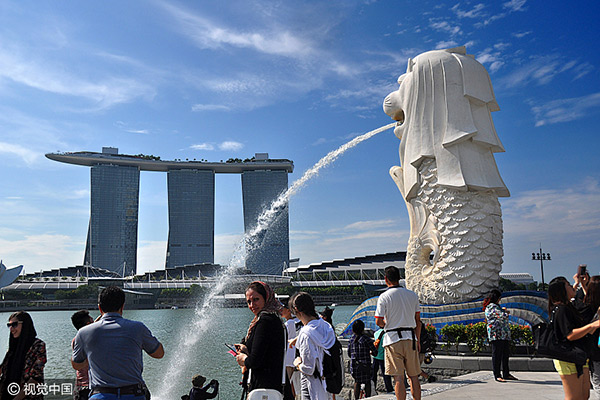 Tourists gather at a scenic spot in Singapore, July 29, 2016. [Photo/VCG]