Marks & Spencer battles to stay in fashion on a changing high street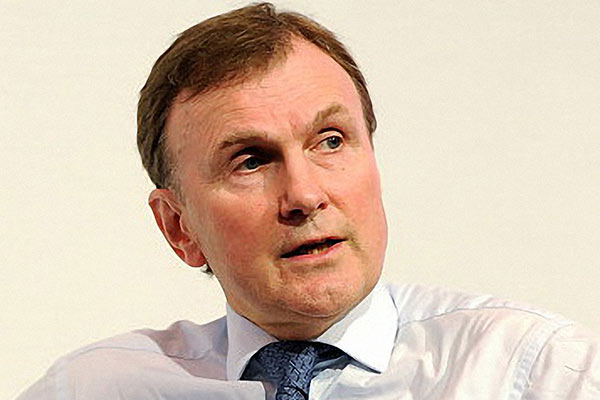 Archie Norman, chairman of Marks & Spencer Group Plc CHINA DAILY
Marks & Spencer is going through a crucial period of transition after announcing it would close its 10 stores in major Chinese cities.
The decision last year was part of the plan to turn around the famous United Kingdom-based retail giant.
M&S is already moving its entire business here online through Tmall, the e-commerce platform rolled out by Alibaba Group Holding Ltd, and JD.com Inc.
Neil Wang, China regional president of consultancy Frost & Sullivan, felt that Marks & Spencer had failed to create a clear brand image for consumers here.
"Growing online shops is considered a crucial step for Marks& Spencer, but the most critical problem is not about online or offline," he said.
"The retailer needs to revitalize its business model, market positioning, supply chains and the designs of clothes," Wang added.
The overall outlook for the company is uncertain as Archie Norman, the new chairman of Marks & Spencer Group Plc, stamps his authority on the high street chain.
This comes after a slowdown in Marks & Spencer's food business, a major driver of sales growth.
"The business has been drifting, not for five years, not 10 years but 15 years and maybe beyond," he told the media. "We've got a lot of work to do."
Already Helen Weir, chief financial officer at M&S, has announced she will leave the company, while store closures will accelerate in the UK.
On Wednesday, the company reported another decline in profit. Customers, squeezed by stagnant wage growth and inflation, are being cautious in their spending, Marks & Spencer stated. Its shares fell as much as 3.6 percent, reversing early gains in London.
"The most striking feature of this update is M&S acknowledging that it has problems in its food division," said Geoff Ruddell, an analyst at Morgan Stanley.
Weir's departure reflects increased urgency at the top since Norman's arrival two months ago.
Many investors felt CEO Steve Rowe's initial plans for the retailer were too tentative.
Norman has gained a reputation as a corporate turnaround specialist after steering grocer Asda away from bankruptcy and eventually selling the chain to Wal-Mart Stores Inc in 1999.
"Archie Norman's appointment is bound to have upped the pressure on Steve Rowe," said Tony Shiret, an analyst at Whitman Howard.
"Today's announcements are more extensive than we had thought and maybe point to a more unstable position in the food business than anyone considered likely," he added.
M&S will speed up plans to close 30 stores in the UK and relocate, or shrink, 45 others during the next five years. This reflects the shift to more online apparel spending.
In food, where the company has recently stumbled after relying on its grocery business for profits, it is also scaling back plans to open 250 new outlets during the next two and a half years.
Weir, who joined as CFO from rival John Lewis in 2014, will step back from day-to-day executive duties and seek board positions elsewhere. M&S has begun searching for a replacement.
The management update came as the company reported that adjusted pretax profit fell 5.3 percent to 219.1 million pounds ($288 million) in the six months ending Sept 30.
Still, those numbers beat analysts' estimates of 201 million pounds.
The figures were fueled by better-than-expected data from its clothing business, where sales fell 0.1 percent in the second quarter. Again, this surpassed analysts' estimates for a 2 percent decline.
Rowe's efforts to simplify ranges and cut prices on basic lines are helping stem a five-year slump in sales, while M&S is planning to open 80 Simply Food stores.
But M&S has not decided on the scale of the cutbacks needed to its core business.
The 133-year-old M&S is battling to revive its fortunes after falling out of fashion during the last decade.
"The business still has many structural issues to tackle," said Rowe.
China Daily-Agencies