World Bank ups forecast for growth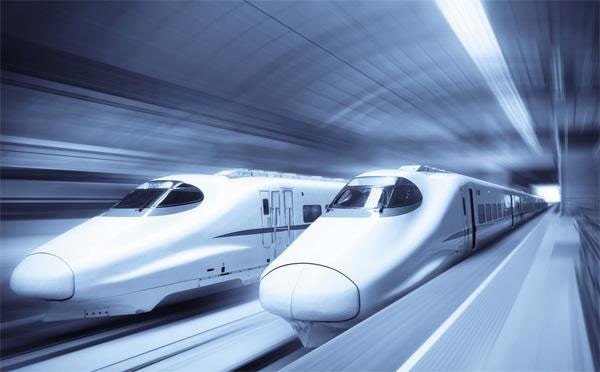 File photo shows high-speed rail in China. [PhotoXinhua]
Demand, external factors said to buoy expansion in 2017 and 2018
The World Bank on Wednesday raised China's growth forecast for 2017 and 2018, citing an improved external environment and strong domestic demand.
The bank now expects China's economy to expand by 6.7 percent in 2017, up from an April projection of 6.5 percent and, for 2018, 6.4 percent instead of 6.3 percent.
"(China's) GDP growth is revised upward in 2017 in light of better-than-expected performance in the first half of the year," the World Bank said in its latest East Asia and Pacific Economic Update.
China's economy grew at 6.9 percent in the first half.
The updated projection is part of a broader forecast for the region to grow 6.4 percent in 2017 and 6.2 percent in 2018, compared with the previously forecast 6.2 percent in 2017 and 6.1 percent in 2018.
As more efforts are made to rebalance away from investment and external demand toward domestic consumption, China's growth is projected to moderate in 2018-2019 but remain higher than many economies in the region, it said.
In the year's first half, consumption contributed 4.4 percentage points of China's growth compared with 2.8 percentage points from investment, the World Bank added.
In late September, the Asian Development Bank also boosted China's growth forecast for 2017 to 6.7 percent from 6.5 percent, citing a strong service sector, fiscal expansion and other factors.
Yasuyuki Sawada, ADB chief economist, said, "China's economy remains resilient, consolidating its position as a global engine of growth."
The revised forecasts come amid an intensified push to accelerate State-owned enterprise reforms, which are also expected to improve growth prospects, the World Bank said. But the Washington-based institution said net exports, which have recovered to contribute to growth this year, are facing risks like greater geopolitical tension, rising trade protectionism and economic nationalism.
The key medium-term challenge for China is to manage an orderly transition to more equitable and sustainable growth through a greater orientation toward domestic consumption, it added.
Chen Weidong, a senior analyst with the Bank of China, said China should focus on stabilizing the economy, curbing asset bubbles and guarding against risks.
Contact the writers at masi@chinadaily.com.cn