Expert discounts risk of Chinese financial crisis
China may not encounter a major financial crisis like the one that hit the United States almost a decade ago given the former's tight financial regulation and low household mortgage ratio, a senior economist said.
"Many people are concerned that China may face systematic financial risks similar to the US nine years ago," Zhu Ning, deputy director of the National Finance Research Institute of Tsinghua University, told China Daily.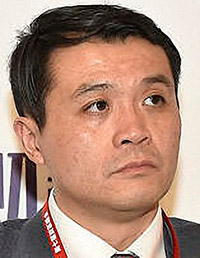 Zhu Ning, deputy director of the National Finance Research Institute of Tsinghua University. [Photo provided to China Daily]
"I think there are two things that are good about China. First, China has a comparatively more strictly regulated capital market and financial market, making related risks less complicated and more controllable. Second, we have a much lower resident leverage ratio in the property market," said Zhu, who is also the Oceanwide professor of finance at Tsinghua.
China's household mortgage to overall loans ratio is about 15 percent, compared with about 40 percent in the US.
Still, Zhu warned that "at the moment, property prices in China are running at a rate much higher than the basic rate of general investment returns".
Stricter financial regulations imposed in the wake of the National Financial Work Conference in July should have a major impact on China's financial sector, and finance regulation should be on the same page with the country's rapid financial innovation, Zhu said.
"The National Financial Work Conference held in July will undoubtedly have a long-term, deep impact on China's financial sector, and what we should mostly pay attention to at the moment is not let a new mode of financial monopoly replace the old ones amid stronger regulation," Zhu said.
Zhu is also the author of the book China's Guaranteed Bubble: How Implicit Government Support has Propelled China's Economy while Creating Systematic Risk. The book was written from 2014 to 2015, and was published in February 2016 in both English and Chinese.
In the book, Zhu looks at the risks accumulating in China's economy, especially in the financial and real estate sectors. He explained that some of the key drivers behind many problems facing China's current economic transition, such as excessive production capacity in traditional industries, high property prices, as well as the reform of SOEs, are a longtime implicit guarantee from the government so that people have already taken such guarantees for granted, and are much less aware that with any investment, there will be risks.
"Implicit Chinese government guarantees, which have helped drive economic investment and expansion, are also largely responsible for the challenges the country now faces. But it's important for us to realize that it might be hard for the growth model of the past three decades to continue to bolster China's economic development," he argued.
He believes that China's economic growth will depend on how successful policymakers are in delivering supply-side structural reforms and economic rebalancing.
"Many developed countries have long been critical about China's development model. But China turned out to be one of the largest contributors to the world economy during the 2008-09 global financial crisis and is now the world's second-largest economy," he said.