Social media set to become main shopping channel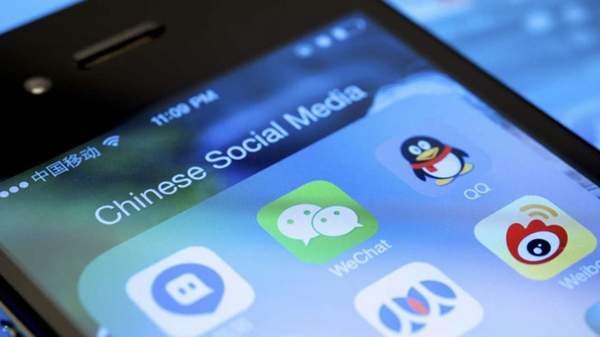 China's booming mobile app market will continue to expand with rising smart device penetration and mobilization of more traditional businesses. [Photo/CGTN]
Social media is set to become a major gateway to shopping rather than a mere communications portal, as the younger generation is more inclined to make purchases while watching live-streaming shows, according to a latest survey.
Around 70 percent of those aged between 19 and 22 in China said they would place an order online via social networking sites, global consultancy Accenture discovered in a study based on 10,000 consumers in 13 countries, including China.
Calling them 'Generation Z', Accenture found that 31 percent cited social media as a popular source for product inspiration, while 58 percent have increased their use of social media for purchase decision-making in the past year.
One-third of the respondents in China claimed they prefer video and live-streaming sites as avenues for treasure hunting. This contrasts with just 12 percent from those between 23 to 29 years old and 8 percent from those in their 30s.
"Social media has emerged as a real disruptor in targeting true digital natives," said Koh Yew Hong, managing director and retail lead for Accenture Asia Pacific. "Internet celebrities are gaining traction because they grasp what the customers want."
Meanwhile they are seeking sophisticated shopping experience. Over 40 percent said they would search information directly from the brands' indigenous websites rather than third-party platforms, a percentage significantly higher than the millennial who are mostly 30 and above.
It also came as a surprise that young consumers are equally embracing in-store shopping. Compared with virtual shopping, 31 percent reported they prefer brick-and-mortar stores but heavily rely on digital means, such as chat tools and social media reviews, to facilitate the purchase.
Koh said physical stores are projected to enjoy remarkable renaissance as long as they are digital-ready. "It's because the Generation Z do value the shopping experience over the utilities of merchandise per se. Omni-channel sales are therefore critical to harness that trend."
China's internet giants including Alibaba Group Holding Ltd and JD.com Inc have ramped up efforts to deploy offline channels as pure-play e-commerce growth starts to stagnate. Alibaba has completed a series of buyouts including retail chain Intime Retail Group Co, while JD backed Yonghui Superstores and announced plans to open 1 million namesake convenient stores in five years.