Apple suppliers' surging revenue good news for new iPhones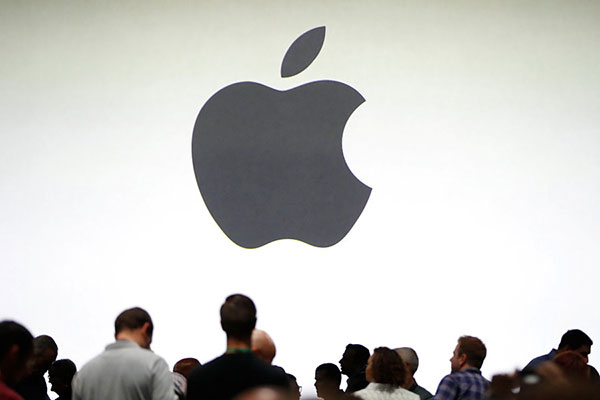 The audience assembles before the start of Apple's annual developer conference in San Jose, California, June 5, 2017.[Photo/VCG]
As Apple suppliers recorded robust revenue growth recently, mass production of the anticipated new iPhone is believed to be in full swing, according to a report by tech.qq.com.
It implies that the launch of iPhone 7s, iPhone 7s Plus and the 10th-anniversary iPhone 8 or iPhone X in September is on track, the report said.
The report, citing information from technology website Digitimes, said the market's high expectation on iPhone 8 is expected to boost Apple suppliers' revenue performance in the second half of this year and some of them may hit a new monthly or quarterly record.
General Interface Solution (GIS), Apple's provider of integrated touch display solutions, gained NT$12.94 billion($426.69 million) in revenue in July, up 149.89 percent year-on-year, GIS's sales report said.
Printed-circuit board manufacturing company Compeq Manufacturing, another supplier of Apple, registered NT$3.9 million and NT$4.5 million in its revenue in June and July, a year-on-year increase of 27.81 and 22.88 percent respectively, the company's financial report said.
In addition, Flexium Interconnect, Apple's manufacturer of flexible printed circuit board, and Catcher Technology, manufacturer of integral casing for iPhone, posted robust revenue growth in June and July, according to their monthly sales reports.
The number of new iPhones delivered to Apple by its plants will see large increase in August, the report by tech.qq.com said.
It expected Foxconn Technology Group, Pegatron Corp and Wistron Corp, the three design and manufacturing service companies assembling iPhone for Apple, will set new record in revenues in the third quarter of this year.
The report said iPhone 8 will be equipped with OLED screen, while iPhone 7s, iPhone 7s Plus will have the old LCD screen. And the biggest challenge faced by Apple is to guarantee supplies of iPhone 8.