Nine provincial regions see GDP surpass $435b in 2016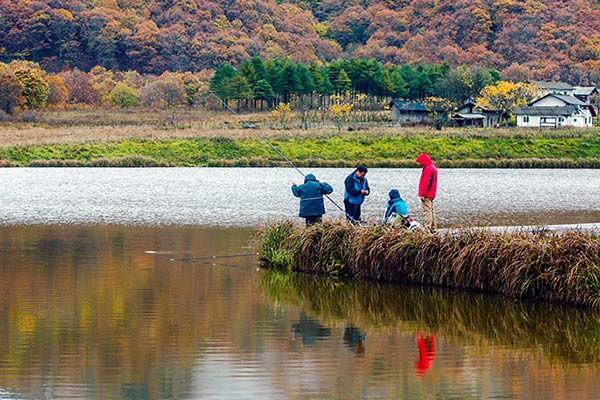 Autumn scenery of Shennongjia, Hubei provinve, October 23, 2016. Located in the Northwest of Hubei province, the Shennongjia forestry district was established in 1970. As the only well-preserved sub-tropical forest ecosystem in the world's mid-latitudes, Shennongjia boasts rich natural forest resources with more than 5,000 species of animals and plants.[Photo/Asianewsphoto]
Three more provincial regions in China witnessed their GDP exceed more than three trillion yuan ($435.9 billion) in the year 2016, compared with the year 2015, reported Chongqing Moring Post.
Central China's Hubei and Hunan provinces and North China's Hebei province were the three new comers to the three-trillion-yuan GDP club, previously comprising of Guangdong, Jiangsu, Shandong, Zhejiang, Henan, Sichuan provinces.
Hubei province recorded 3.23 trillion yuan in its GDP, growing at 8.1 percent year-on-year, higher than the national average growth rate of 6.7 percent. Hunan province recorded 3.12 trillion yuan in its GDP, growing at 7.9 percent year-on-year, while Hebei province, plagued by capacity-cutting, recorded 3.18 trillion yuan, growing only at 6.8 percent, the same with the previous year.
Guangdong retained its first-place slot with its GDP almost touching the level of eight trillion yuan. The province's GDP, after growing at 7.5 percent over a whole year, stood at 7.95 trillion yuan.
China's western regions, although still lagging in economy scale, led in growth rate.
Northwest China's Tibet autonomous region's GDP amounted to 115.01 billion yuan, the smallest among all 31 provincial regions, but grew at 11.5 percent, the fastest nationwide.
Southwest China's Chongqing municipality's GDP reached 1.76 trillion yuan, up by 10.7 percent year-on-year.
Guizhou province, also located in Southwest China, saw its GDP grow at 10.5 percent to 1.17 trillion yuan.