Mobile apps make purchases easier
More Chinese consumers preferred to make payments via smart devices as mobile apps make purchasing much easier, a PwC report found.
Nearly one-third of respondents in China opted for mobile payment when shopping last year, doubling from 16 percent in 2014, according to the accounting firm's global retail survey. The figure appeared much higher than the world's average of 12 percent.
The popularity came as a result of explosive growth of mobile payment options and an expanding mobile network.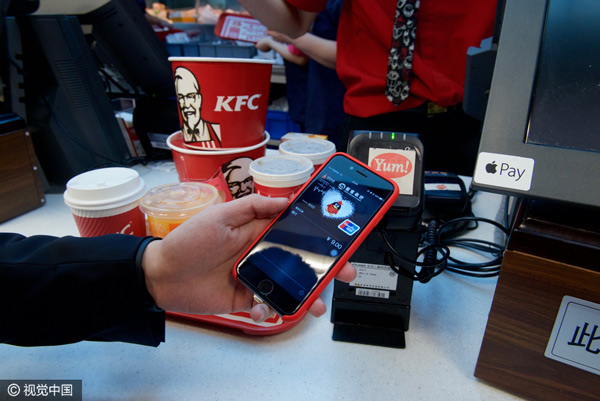 A customers pays his bill with Apple pay at a KFC store in Beijing. [Photo/VCG]