Research in 5G mobile network makes headway
The first phase of research and testing of the fifth generation (5G) mobile network, concentrated on key wireless and network technologies, finished in September.
The second phase of 5G mobile networks is expected to be finished by the end of 2017, said an official from the Ministry of Industry and Information Technology, the country's telecom regulator.
Major telecom companies, including Huawei Technologies Co Ltd, Ericsson AB, ZTE Corp, Samsung Electronics Co Ltd and Nokia Corp are involved in the research.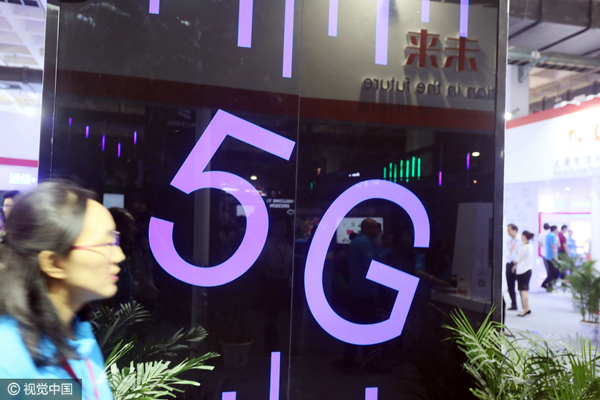 A woman walks past a stand for 5G technologies at an exhibition in Beijing on Sep 20, 2016. [Photo/VCG]