Baidu driverless car to operate on city roads
Baidu announces its driverless car will be set loose on city roads at the coming World Internet Conference in Wuzhen, Zhejiang province. Company senior vice-president Wang Jin, who is the general manager of the company's autonomous driving unit, announced the plans at a forum in early November.
The company hopes to realize the commercial potential of driverless cars on a small scale in three years and begin large scale production in five years.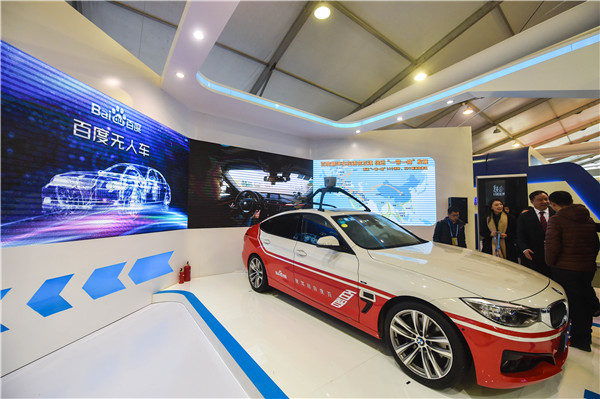 A driverless vehicle developed by the internet giant Baidu on display last December in Wuzhen, Zhejiang province.[Photo/China Daily]