China hopes to make 2017 its annus mirabilis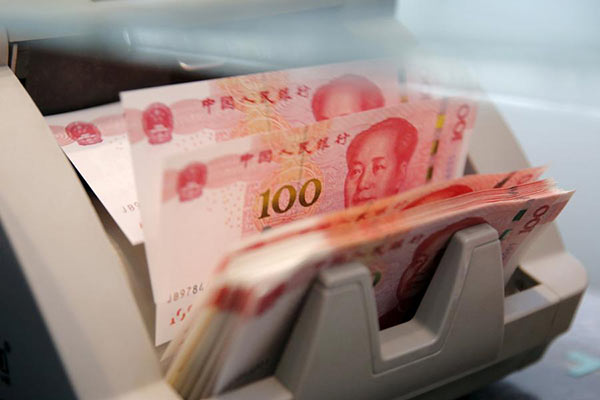 Chinese 100 yuan banknotes are seen in a counting machine while a clerk counts them at a branch of a commercial bank in Beijing, March 30, 2016. [Photo/Agencies]
Volatile year of epic changes in the offing
Hong Hao, chief strategist at BOCOM International, shared with China Daily his view on the outlook for China's stock markets in 2017.
The historic low real interest rate feeds asset bubbles. More restrictive property curbs are likely to come, to deal with surging property prices. However, the curbs will also cut liquidity and have a negative impact on the equity market.
Unexpectedly high inflation could be another major risk that may put the yuan under heavier depreciation pressure. If capital control is instigated to slow down onshore renminbi's depreciation, then onshore/offshore exchange rates will diverge, obliging market interventions such as cutting offshore renminbi supply and raising offshore renminbi borrowing costs. But higher interest rate offshore will eventually roil the other asset prices, such as equities.