Home sales grow 16 percent in November, slowest pace in 2016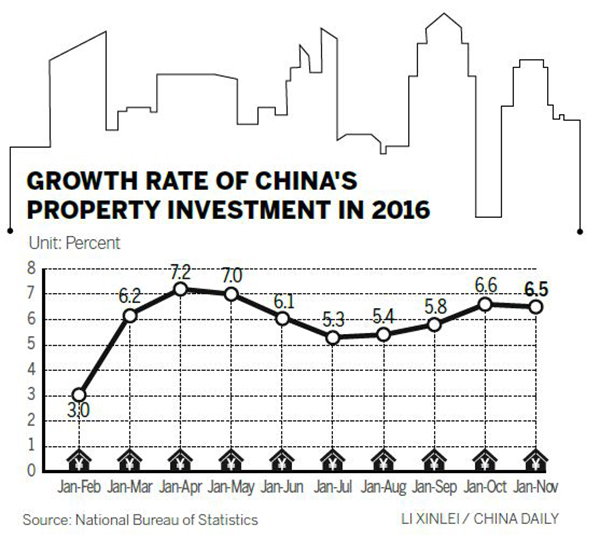 China's home sales grew at the slowest pace this year in November, as renewed property curbs in red-hot markets hurt demand.
The value of new homes sold rose 16 percent to 910 billion yuan ($132 billion) last month from a year earlier, according to Bloomberg calculations based on data the National Bureau of Statistics released on Tuesday. The increase compares with a 38 percent year-on-year gain the previous month.
Shanghai, which introduced restrictions in March, last month increased the down-payment threshold for first-home purchasers from 30 percent to as much as 70 percent if they have mortgage loan record, dealing a blow to purchasers seeking to buy more expensive homes. Tianjin raised minimum down-payment requirements for first-time buyers by 5 percentage points, while eastern Hangzhou ruled more non-local buyers ineligible, on top of curbs released recently.
"Policy makers have achieved their earlier target of a stabilized property market, and another round of intensive tightening may not be seen quickly," Zhao Yang, chief China economist at Nomura Holdings Inc, said in a conference call on Monday. Even so, the cooling market may translate into plunging home prices, and potentially hurt real estate investment by a larger amount than expected, Zhao added.
Investment in real estate development gained 5.7 percent last month in the slowest year-on-year increase in four months, according to Bloomberg calculations based on official data. New property starts, a leading indicator of investment, increased 3.3 percent, contracting from a 20 percent gain in October.
Bloomberg