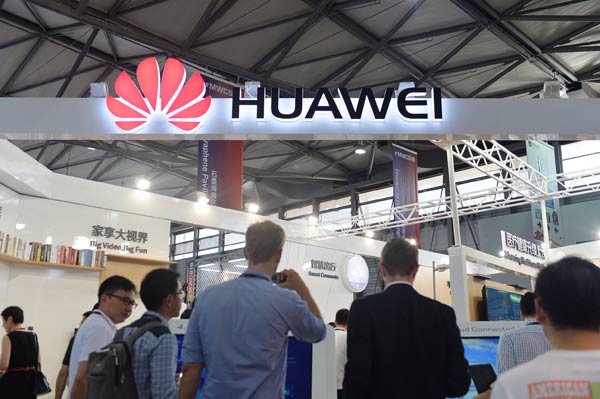 Visitors at the booth of Huawei Technologies Co Ltd at the Mobile World Congress Shanghai, June 30, 2016. [Photo/VCG]
SINGAPORE - Chinese telecommunications giant Huawei on Wednesday opened its Southern Pacific OpenLab here to foster information, communications and technology (ICT) innovation.
The Southern Pacific OpenLab, an end-to-end one-stop ICT infrastructure platform, is Huawei's commitment to building an open and sustainable ICT ecosystem through joint collaboration with leading software and industry partners.
The newly-launched lab will be connected to a network of Huawei OpenLabs across the globe to facilitate the international exchange of ideas about new business models, market needs, and technical solutions.
Tung Meng Fai, Singapore Economic Development Board's deputy director of infocomms and media, said that the establishment of Huawei's Southern Pacific OpenLab will catalyze partnerships with leading enterprises, start-ups and research institutions for the development of digital enterprise solutions, with Singapore as a reference market.
"This will support Singapore's Smart Nation vision and ensure our industries are at the forefront of the digital transformation wave," added Tung.
At the opening ceremony, Huawei unveiled its Safe City Solutions which can strengthen incident prevention capabilities and shorten emergency response time.
The global ICT provider also inked Memorandums of Understanding (MOUs) with NCS, a subsidiary of Singtel Group, and global security systems leader Tyco to jointly create safe city solutions for smart nation projects.