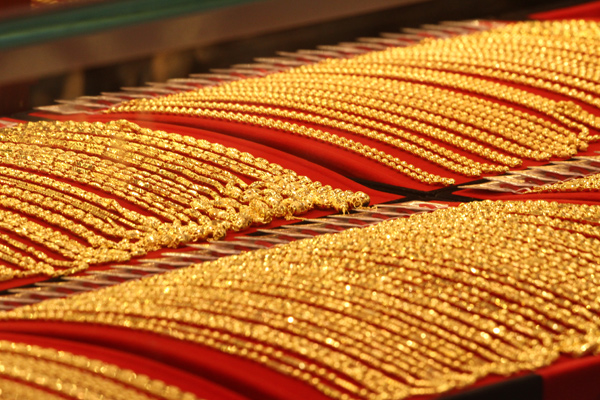 Gold neklaces on display at a shop in Xuchang, Central China's Henan province, July 31, 2016. [Photo/IC]
A new report suggests worldwide investors have bought a record amount of gold in the first half of this year.
China managing director and president at the World Gold Council, Roland Wang, says demand for gold has risen significantly since the start of the year.
"The gold market has been gloomy for years and gold purchases have been decreasing. But since last November or December, things have changed dramatically, especially after the price surge in the first half of this year. Overall demand increased by 580 tons in the first half at the market of exchange traded funds, the fastest growth ever recorded over this period."
Chinese investors also spent more money on gold in the first six months of the year, with 24.4 tons of gold held in exchange traded funds, or ETFs, at the end of June, almost four times more than that at the end of last year.
The value of gold held in ETFs more than quadrupled to over $1 billion during the same period.