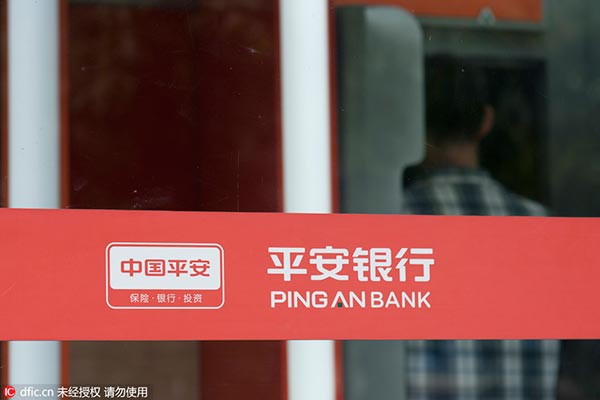 A Chinese customer transacts on an ATM at a branch of Ping An Bank in Guangzhou city, South China's Guangdong province, 26 April 2015.[Photo/IC]
BEIJING - Ping An Bank, a national commercial bank headquartered in Shenzhen, said on Thursday that its net profit rose 6.1 percent in the first of this year, thanks to rising revenue.
Net profits hit 12.3 billion yuan ($1.8 billion), the lender said in a statement. Business expanded quickly in the first six months with operating revenues up to 54.8 billion yuan, a rise of nearly 18 percent year on year.
The bank's total assets reached 2.8 trillion yuan at the end of June, up 11.7 percent from the start of the year. Meanwhile, the non-performing loan ratio was 1.56 percent, up 0.11 percentage point, the statement said.
In contrast, net profit growth for the country's commercial banks on average slowed to 3.2 percent year on year during the first six months, official data showed on Wednesday.