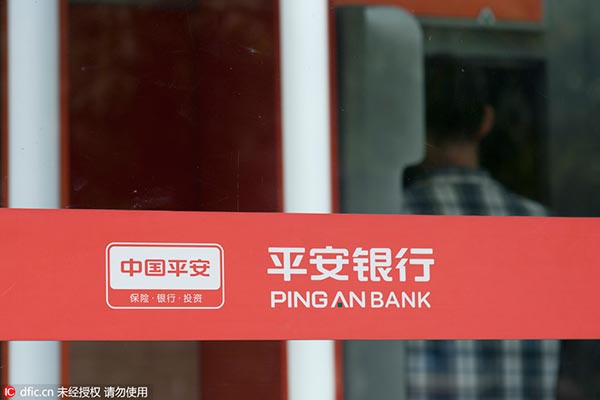 A Chinese customer transacts on an ATM at a branch of Ping An Bank in Guangzhou city, South China's Guangdong province, 26 April 2015.[Photo/IC]
BEIJING - Ping An Bank, a Shenzhen-based lender controlled by Ping An Insurance, reported a 8-percent rise in net profits in the first quarter (Q1), driven by a surge in non-interest income.
Net profit at the bank came in at 6 billion yuan ($926 million) in Q1, up 8.12 percent year on year, according to the lender's report filed to the Shenzhen Stock Exchange.
Non-interest income surged 65 percent to 9.1 billion yuan during the period, accounting for roughly a third of overall business revenue.
Affected by economic slowdown, the lender's bad loan ratio rose 0.11 percentage points to 1.56 percent by March, compared with the beginning of the year.
By the end of March, the bank's assets amounted to 2.68 trillion yuan, rising 6.94 percent from the volume seen at the beginning of the year.
Profit growth at China's major banks has narrowed as the economy enters a period of slower growth. China's economy grew 6.7 percent year on year in Q1, down from the previous quarter's 6.8 percent.