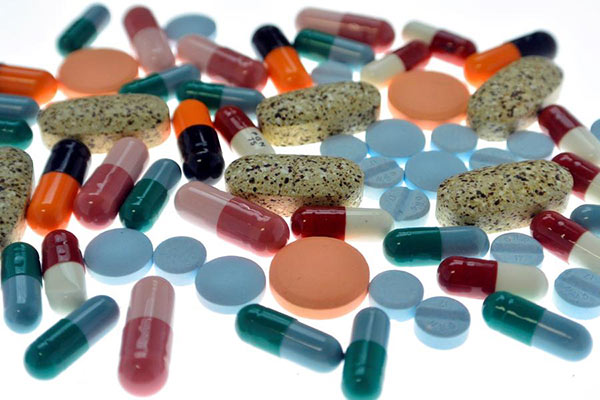 Pharmaceutical tablets and capsules are arranged on a table in a photo illustration shot September 18, 2013. [Photo/Agencies]
China companies have announced more than $3.9 billion of overseas acquisitions in pharmaceutical, biotechnology and medical healthcare so far this year, which is expected to surpass the record high of last year, and ten times that of 2012, Bloomberg reports.
It's attributed to asset diversification of Chinese enterprise given domestic economic slowdown and updating the "Made in China" brand plan initiated by the government, the news agency said.
Success overseas would allow them to expand their portfolios, find new areas of growth and provide an entry into developed markets that have high regulatory standards.
Beijing-based investment company Creat Group Corp agreed in May to acquire Bio Products Laboratory Ltd, a maker of human blood plasma products in the UK, for $1.2 billion from Bain Capital LLC and UK Department of Health.
It is the largest international pharmacy acquisition by a Chinese company, according to the Bloomberg-compiled data.
Also in May, Shanghai Fosun Pharmaceutical Group Co, backed by billionaire Guo Guangchang, one of China's best-known entrepreneurs, made a non-binding proposal to buy 96 percent of India's Gland Pharma Ltd, which is focused on injectable drugs.
Last year, Fosun Pharmaceutical was also part of a consortium that acquired Ambrx Inc, a protein therapeutics R&D company in the US for an undisclosed amount.
While Chinese companies are emerging more often on the list of bidders for healthcare businesses, they also face fierce competition for prime assets, Bloomberg said.
In March, people familiar with the matter said Luye Group Ltd was among bidders for French pharmaceutical company Ethypharm SA. Ultimately, another bidder, European private equity firm PAI Partners ended up agreeing to buy the French drug maker.
Also, in July last year, people familiar with the matter said the China Grand group was among bidders for Belgium's UCB SA's US generics business. However, UCB eventually sold the business to US-based Lannett Co.
Chinese companies can fit in very well when there's no big logical strategic player and buyers are down to private-equity firms in an auction, Bloomberg said quoting George Lin, head of Asia consumer, retail and healthcare investment banking at Bank of America Corp.
"The really attractive products, the biotech products, those are going to be highly sought after by the mega caps," said Lin. "So the Chinese are not going to be competitive."
Agencies contributed to this story.