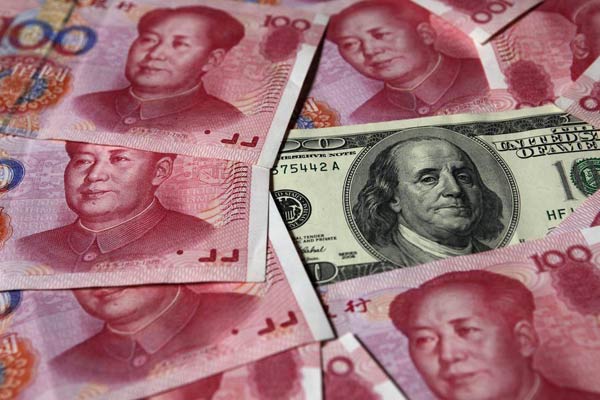 A $100 banknote is placed next to 100 yuan banknotes in this October 16, 2010 file picture illustration taken in Beijing. [Photo/Agencies]
BEIJING - Chinese banks saw $12.5 billion of net foreign exchange transactions in May, down 47 percent from April, official data showed on Monday.
Chinese lenders bought $127 billion worth of foreign currency last month and sold $139.5 billion, the State Administration of Foreign Exchange (SAFE) said in a statement.
The amount has narrowed from the $23.7 billion seen in April, $36.4 billion in March, $33.9 billion in February and $54.4 billion in January, suggesting the pressure of capital outflow is easing, SAFE explained in a separate statement.
Concerns about capital outflow had been on the rise as the economy slowed and the Chinese currency had fallen since China revamped its forex mechanism last year.
But resumed stability in international financial markets and positive signs domestically have reduced the pressure of capital outflow since the start of this year.