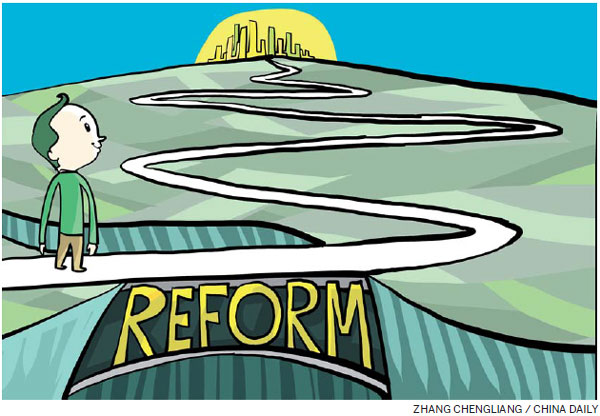 The second batch of State-owned enterprises (SOEs) earmarked for pilot reform is likely to be unveiled in the near future, insiders told Beijing Business Today.
It comes two weeks after the restructuring meeting of China Minmetals Corp and China Metallurgical Group Corp was held in Beijing, a key step taken towards one of the largest mergers in China's metals sector.
Xiao Yaqing, the head of the State-owned Assets Supervision and Administration Commission (SASAC), said at the meeting that after the merger, the new company would be included in the SOEs reform pilot.
In February, Zhang Xiwu, deputy head of the country's state assets supervisor, also revealed China Chengtong Holdings Group Ltd and China Reform Holdings Corp Ltd would become pilot enterprises.
Several State-run companies, including China Southern Power Grid, China First Heavy Industries and China Grain reserves Corp, also reshuffled their senior management.
Taking these signs into consideration, some insiders predict the second batch of SOEs for pilot reforms is likely to be rolled out in the near term.
In July of 2014, the country announced the first batch, which included six big State-owned enterprises that would pilot reforms in ownership, management and supervision.
The market has paid attention to the SOEs pilot reform, said Li Jin, chief researcher of Research Institute of Chinese Enterprises.
He says in the future, the country will be more aggressive in SOEs reform, covering more industries and enterprises. State-run companies should create innovative atmospheres which allow mistakes at a manageable level, to speed up the SOEs reform, he added.