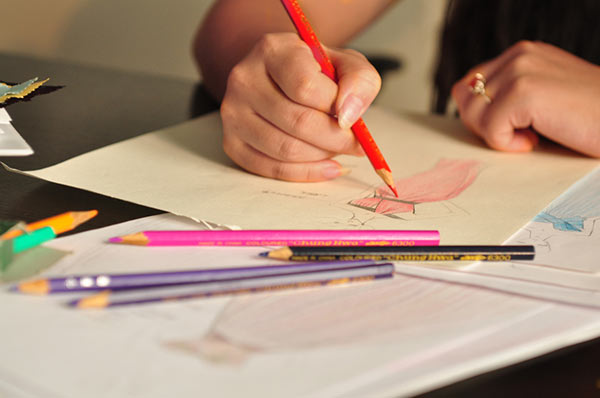 Ju Feifei draws a sketch of a women's dress. [Photo provided to chinadaily.com.cn]
In the future, designers will create clothes on a 3D model directly, rather than drawing it on a piece of paper, Wang said.
But he admitted that currently there are still challenges ahead as new technologies are still expensive and experiences are still not that good.
A handheld scanner might cost more than 10,000 yuan, while the price of a body scanning closet might be as high as one million yuan, Wang said.
The more accurate the machine, the more expensive it is, he added.
In addition, experiencing a body scanning via a hand-held scanner is not very pleasant as one might feel tired as he or she needs to keep still during the whole process, which might take several minutes. The potential customer might turn reluctant as he or she might be asked to scan her whole body wearing only underwear.