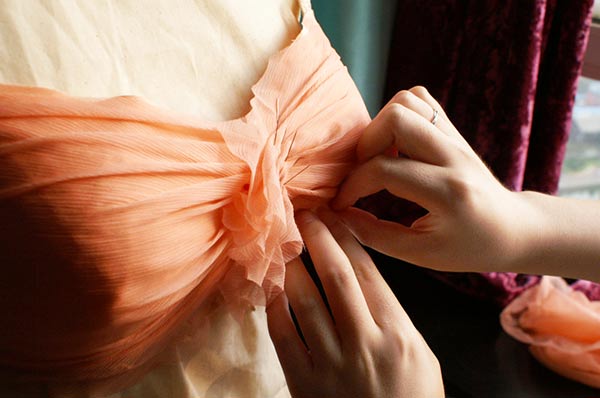 A full custom-made dress takes months of work as tailoring, pattern-making, sewing, trying-on and adjusting are all needed for a desired fit. [Photo provided to chinadaily.com.cn]
"The customer base is big enough as I cannot serve more clients due to the limited capacity of our team, said the once chief-assistant of Azagur.
Ju said her mentor once said there might be only 20,000 customers who wear fully tailor-made clothes in the world due to high prices. A coat might cost 20,000 yuan and that's too much for an average person, she added.
Micro-customization might be the way out as she learns gradually. More importantly, maturating 3D body scanning technologies and virtual reality technologies can help this new business model go even further.