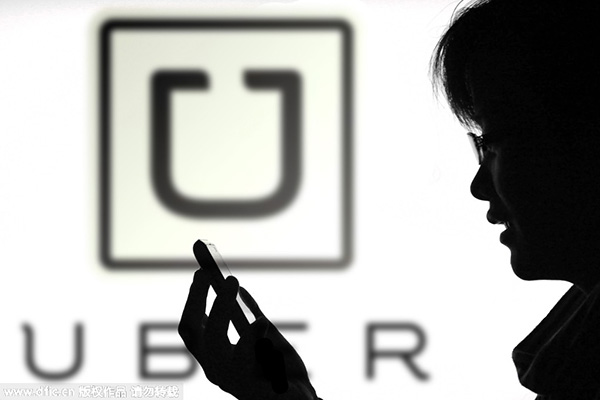 A pedestrian looks at his smartphone in front of an advertisement for taxi-hailing app Uber in Jinan city, east China's Shandong province. [Photo/IC]
Many drivers for ride-hailing service providers such as Didi Kuaidi and Uber reportedly went on strike on Friday, as the companies slashed the proportion of the fares they receive by half. Beijing News said on Sunday:
The number of drivers that went on strike is yet to be confirmed, however, it is true that many of them lodged complaints.
Of course, the income reduction will lead to the dissatisfaction of drivers, but compared to other industries, many drivers can still make relatively decent money, so they will be reluctant to switch jobs.
That being said, the relatively decent money to be made will continue to attract people to be a Didi Kuaidi or a Uber driver (or both).
And the move may not bother part-time drivers as much as full-time drivers, because they can still expect to make money by independently selling a ride to other passengers.
That the car-hailing services are playing a key role in the transportation industry is a natural result of their use of technology. In this sense, the cost of such ride-hailing services for customers and the profits the companies make are both decided by the market.
But the drivers as well as the companies should benefit from this sector of the internet-driven shared economy, especially when an increasing number of drivers rely on ride-hailing platforms to make a living.