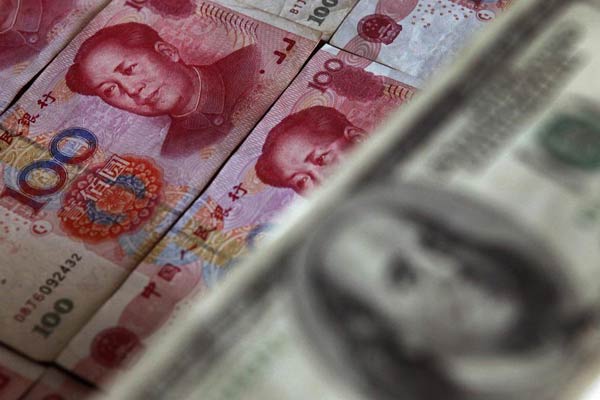 A photo illustration shows a $100 banknote placed above Chinese 100 yuan banknotes in Beijing, May 10, 2013. [Photo/Agencies]
It is impossible for yuan to see large depreciation, said CPPCC member and economist Li Yining at CPPCC's panel discussions Friday.
According to Li, China's foreign trade remains stable and depreciation of yuan will not be needed to sustain its growth. The employment problems are being tackled step by step too.
Li expressed confidence in China's economy growing at 7 percent.
China's currency has been weakening against the US dollar since the country revamped the foreign exchange mechanism last year, and there has been growing concern about capital outflows.
Speaking at the G20 Finance Ministers and Central Bank Governors Meeting last week, central bank governor Zhou Xiaochuan said there is no basis for continued weakness of the yuan as the country's economic fundamentals remain sound.