Internet of Things, big data and cloud computing are increasingly considered the new dynamics that will drive Internet development in years to come. Since the invention of the World Wide Web decades ago, the Internet industry has been ever evolving, unfolding a digital revolution that changes everything - not only the way we talk, live and work, but also the way we do businesses. We have never been the same since.
Mobile Internet, mobile lives
Smartphones and tablets, based on mobile Internet, have largely facilitated our daily lives. We can stay connected 24 hours a day and seven days a week, communicating and shopping and studying on-the-go.
According to a new IDC forecast, more than two billion people, two-thirds of total online population, are expected to use mobile devices to access the Internet in 2016. It is forecast to grow at a rate of two percent each year through 2020. Areas expected to see particularly strong growth include China, India and Indonesia.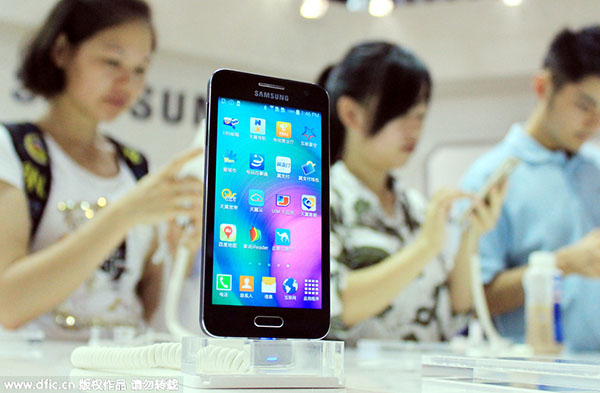 Customers try out Samsung Galaxy smartphones at a Samsung store in Nanjing city, East China's Jiangsu province, July 3, 2015. [Photo / IC]