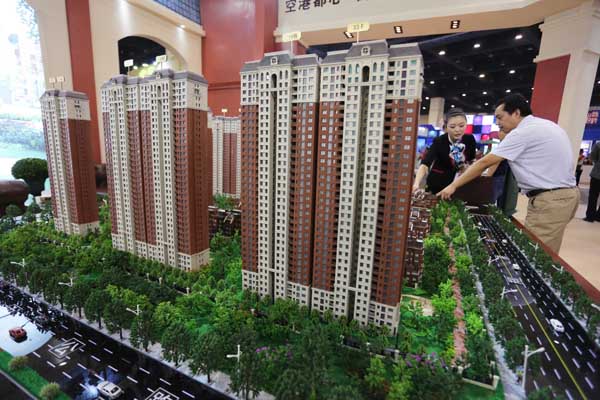 Potential homebuyers visit a housing expo in Zhengzhou, Henan province. [Provided to China Daily]
New home prices in 100 major Chinese cities have been rising both on yearly and monthly basis for the fourth consecutive month in November, according to a survey by China Index Academy.
Average price per square meter in the sampled cities grew 0.46 percent month on month to 10,899 yuan ($1,704) in November, an increase of 2.93 percent from a year earlier, according to the independent research institute.
Shenzhen, a burgeoning southern city in China, is again leading the rebound with a year-on-year surge of 34.75 percent during the same period. The city's average home price per square meter hit 41,139 yuan last month.
Home prices in the country's top 10 major cities, including Beijing and Shanghai, surged 7.63 percent on average from a year earlier, expanding nearly 1 percentage points compared to October.
The survey found 34 cities, among others, that gained in housing prices year-on-year, and 41 on monthly basis.
Meanwhile, second-home prices witnessed a year-on-year growth of 12.12 percent in November, with an increase of 1.18 percent from October.
China's housing market took a downturn in 2014 due to weak demand and a surplus of unsold homes. The cooling has continued into 2015, with both sales and prices falling and investment slowing.